Joined

Aug 30, 2013
Location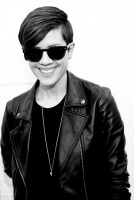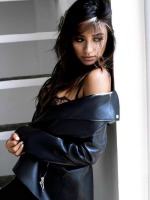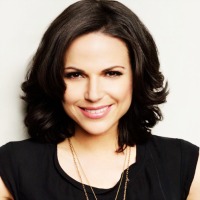 Who:
Assistant Dean, Nicky Pierce
|
Jamie Pierce
|
Summer Pierce
|
Anastasia Sinnett
Species:
Werewolf
|
Hellwolf
|
Hellwolf
|
Pure Blood Vampire
When:
Dusk
Where:
Nightmare Academy: Main Gates
Company:
Each Other, Dean, Staff, Students
---
Nightmare Academy did manage the aid of a few random mortals, here and there... They drove a lot of the students, and the staff members to the school, those who did not bring themselves, of course, these people did not know the full nature of the school, they simply knew where it was, and how to get there. Nightmare Academy was not a school that was available to the public all of the time, certain nights, certain weather conditions would allow a mortal to see the castle, if they were willing to either venture through, or look deep enough into the dense fog. This was something that Nicky truly liked about this place, it was safe from outsiders at least for the most part, only allowing that small window, of course the students and staff could come and go as they pleased. This just simply wasn't an option for everyone.
When Jason made his comment to Summer about not drooling over humans, Jamie laughed while Summer bit her bottom lip nervously and blushed softly from the embarrassment, she'd never met a mortal before, only the creatures who came into the school. She'd met a wide variety of them, but humans, just, regular humans, they weren't usually on the roster. When she learned they were, she was absolutely excited, she was getting to see something she'd only read about in her books... Summer liked books, ever since she was little her parents and siblings would read to her, read her good night, or to shut her up before they did something and didn't want her in the way for it. She preferred reading over television in fact. Always looking to gain more knowledge when and where she could.
So when Jason spoke of the books not doing the places justice she was slightly surprised. She'd read such amazing things about some of those places, of course as he continued, she nodded in understanding. It made sense to her of course. She'd heard many people say the same things about Nightmare Academy, that the stories didn't do it justice, so for stories not to do other places justice, well.... It was only logical. When Jason asked her if she needed permission to leave she shrugged her shoulders as she brushed her fingertips over her necklace.
"I don't know if I would need it, but I would certainly like to get it, just so that my parents knew were I was of course, still being young, and.... Well not being able to fully control my temper, could prove to be a serious issue."
Summer replied in a soft tone as Jamie nodded her head in agreement to her younger twin's words.
When Jason asked what would happen if she shifted, Summer giggled while Jamie rolled her eyes.
"Oh brother."
The younger twin muttered as she glanced at JC before laughing as Jason spoke of having a pretty girl bite his head off being not a bad way to tell people back home he died.
"I'm still learning to shift at will, but... I know the rest of my family doesn't go completely psychotic, and I never have either but... Then again I do always eat first, I think that's just in case, being I'm still learning want to avoid any possible accidents, you know?"
Summer asked with a smile before she watched as Jason did his trick. Summer kept her eyes on what Jason was doing, watching his hand as Nicky looked from Jinx to June and back again. They were both very petite young woman, and she could certainly see how this place could seem and that did concern her slightly but though her husband could be a vicious man, he was also a gentle one.
When Raph spoke of his plants, Nicky nodded towards Jackson.
"We do have a green house Mr. Mechoulam, we will be sure to have someone show you around once you are more settled in."
Nicky stated in a friendly tone, just as the hybrids showed up. Nicky sighed softly but turned her attention to Ana before Alexis and Zacharia both spoke, causing the woman to turn around just as June replied. She smiled at the young woman's response to Alexis but didn't acknowledge it, she didn't wish to provoke any issues.
"Miss Hunter.... Mr. Hunter..."
Nicky rose a hand and gestured for the two to come over towards her.
"My children are all showing our new students to their quarters, or aiding the teachers, why don't you two keep me company?"
Though it was a question Nicky asked, it did not exactly escape her lips as such, it was more a friendly suggestion. Alexis Hunter was the playful sort, she liked to, stir the pot so to speak, and while Zacharia was certainly not the type, she didn't feel it was proper to single out Miss Hunter from the situation.
Jamie snickered at June's comment to the female hybrid and when Nicky spoke. Jamie grinned like the Cheshire Cat.
"Better hurry Alexis... My mother can be a very impatient person."
Jamie poked with her words as they continued to walk, glancing back to Jason as he spoke of a gift for Summer, shaking her head she looked back along their path as she pointed down a corridor.
"Living Quarters are this way, you'll find anything you need in them really, bedrooms for everyone are fully stocked, and then of course we have a few common rooms. A few years back we had.... A little issue... With a few people breaking one of the beds in one of the rooms, so... Dean Pierce asks that we not have large social gatherings in the rooms anymore."
Jamie explained as she glanced at JC when she spoke of the 'little issue.' Summer smiled as she slowly drew her hand near the orb that Jason held in his hand.
"I might have a few things yes... It's very pretty... That's.... Some trick."
Summer stated in a soft tone before she turned down the corridor behind her older sisters.
When Jinx asked her question about where they were going, Jamie looked to the woman then to June, and then again to her father but she didn't say anything, she could tell that the woman was a bit uneasy about the place, and one thing that she'd learned was they didn't need to many cooks in the kitchen, so she continued along her path, but allowed for her father to answer the woman's question, as he was the one being asked as she reached over and lightly nudged June's arm before speaking in a soft tone.
"That's Alexis Hunter, and her brother, Zacharia Hunter... Don't let her get to you, she just likes to be a shit, and her brother... Can totally handle her."
the pup replied as she winked at the woman while they walked.