Joined

Nov 16, 2018
Location
How will you live in this new world?
[OOC Chatter]
[Character Profiles]
[Group RP]
We are looking for more players to mingle, smut, or adventure even though our RP already started!
Come join us! The more we have, the more opportunities everyone will have for great RP!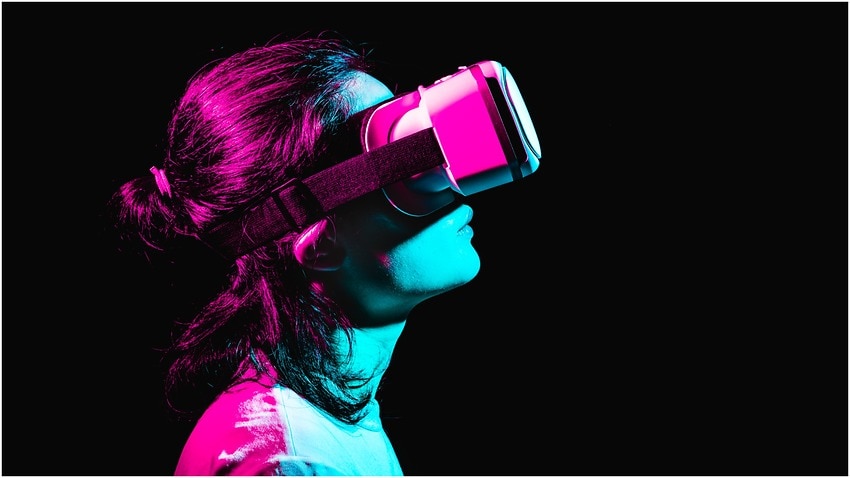 Important Notes:
1) As long as you meet the requirements below, anyone would be allowed to join.
If I rejected you in the past for private RP, you are still 110% welcomed here. - No one on BM is on my dislike list.
2) Story and/or smut are allowed.
All I ask is you respect your partners' limits and the site's rules, and the rest is fair game.
I plan on setting up the game as a setting for everyone to build their own stories.
I'll be here to GM if things get too aimless, but I like the idea of people just trying to live in this new world.
Feel free to add your own lore and mini systems to make it run smoothly for how you want to RP it.
3) You or your partner(s) are required to make up your own dungeons, monsters, or shops.
Feel free to get creative or stay traditional.
Let's build off each other. (E.g. If someone makes a shop, others can RP there)
4) I'm open to suggestions!
I'm trying to keep it basic, so I would rather not add special races and classes unless a bunch of people want it!
Even still, if you have any special requests or idea to make this RP flow better or to be even more fun, let me know.
5) I plan on being an active leader.
This means that even if I'm not directly RPing with you, I will be trying to keep an eye on the pace, world building, and such. I'm also here to fill in any gaps if needed.
If you are interested in GMing any events, let me know, and I'd be happy to help out or just go for it!
---
Requirements:
1) All characters MUST be 18+ and appear 18+.
Other than nonsexualized NPCs.
2) Writers must have a basic sense of how MMORPGs (or even RPGs such as Elder Scrolls) are played.
I want to keep it simple, so it shouldn't be hard for anyone who has played anything from Maple Story to WoW to jump in.
No need to be a pro, but I rather not explain basic features.
3) Willing to write at least a solid paragraph.
In my perfect world, everyone would write at least 3. - No one lines.
4) Be active!

5) Players have the right to reject direct posts if they are uncomfortable with someone, and this needs to be respected.
Let's be honest, we don't always mesh well with others.
If this happens, edit your post or delete.
6) Submit a character profile if this RP.
No RL FC for this RP UNLESS you are referring to your character's "real self".
This is more for the sake of immersion than my own preferences.
In the year 2052 VR has made its place in the lives of many. From shows, concerts, social connections, and of course, video games, it has become a norm to escape reality into digital worlds.

One of the most popular games is called Chained Worlds (CW).
With the advancement in technology, the VR glasses connect with the mind to deliver "real" sensations and experiences to the player.
The rush of gaming has never been better!
Well, that was until something happened...
​
Loosely inspired by series such as
Sword Art Online
,
Log Horizon
,
.Hack
, and
Ready Player One
(no, you don't need to know anything about these series to do this RP)
, this group RP is about what happens when a mysterious 'glitch' traps all players within an MMORPG.
It is unknown what state of their
real
players
'
bodies are in, but after
months
of being unable to log out, many players have accepted this world as their new home as the character they created.
But... with no signs of any GMs or contact from the real world, the lands have become lawless.​
Some are trying to conquer towns and cities claiming that they are their own. Others are in hiding, praying for the day they are released. However, most players are simply trying to make the best out of their new life.
What will your character do?
Open up a shop trying to get as much gold as possible?
Chase skirts, own slaves, or murder without consequences?
Fight as many monsters as possible to be as strong as possible?
Make friends, or avoid everyone?
Keep trying to hide your "RL" secrets?
Try to grow a following to become the new king/queen of this digital world?
Be the justice this world is missing?
Hope that you never return to the real world?
It is completely up to you!
Classes:

(Note: Again, I believe we should keep these simple, so I'm only including 'classic' races and classes)

Warrior

>

Knight

(Shield based/Best Defense)

> Berserker

(2 handed Sword/Decent Tank but More DMG)

Rogue


> Assassin

(Dual wield or One-Handed Sword)

> Archer

(Long or Crossbow)

Mage


> Elementalist

(Wind, water, earth, and fire)

> Cleric

(Holy or Nature based)

Races: > Human
> Elf
> Dark Elf
> Orc
> Dwarf
System Ideas/Concepts:
> Max player lvl 100.
Average is 50. - There shouldn't be a bunch of lvl 100s, but if your character is a noob or a veteran is up to you!
How EXP works will depend on you, but I ask that you try to be fair. No one should be easily jumping 50 levels.
I feel like adding a proper EXP system would be overkill.
> Gold system.
To scale: Basic health potion 20G, regular weapon 200G, Fancy items 1000G, Average in game house 10,000G.
> Every region will have a dungeon.
> Special artifacts/loot do exist to provide abilities beyond class.
(e.g. Invisibility cloak that lasts for 20 seconds)
> Warping.
Everyone can warp back to the hub area or their set "home location" if not in action for 30 seconds.
The hub also has a crystal that allows teleporting to each region for a fee.
> Death
doesn't
exist, but it isn't
pleasant
and thus should be avoided.
Death = 25% lost exp and back to hub location.
> Party system: Allows tracking, private communication, seeing HP bars, and EXP share.
Decided against adding guilds. Unnecessary fluff. Feel free to build up party system if needed.
> Inventory. Are more or less
holograms
.
Items will "
appear
" once selected.
This is also how to warp back home or trade.
> NPCs are around
They appear soulless compared to players.
Check other threads for more details.
Closing comment:
If you are interested, leave a post! For questions/suggestions/ideas, go to our
OOC Chatter
.
Thanks!
​
Last edited: