The 'Evony' Banner Ad Campaign (Save the TITS!)
08-06-2009, 11:34 PM
3ngag3
Doug-Trio


Posts: 1,743
Joined: Jan 2009

Thanks: 0
Given 0 thank(s) in 0 post(s)

The 'Evony' Banner Ad Campaign (Save the TITS!)
Ever notice all those ads splattered across the internet for some game called Evony?
I haven't played it, but it looks like a kind of turn-based strategy game that you play in your browser - like, the basic game is free but you need to pay for a bunch of upgrades and stuff.
But the funny thing is the advertising campaign they were running. It's like, you could see the progression as they went through different ads. The first ad was some dude in Lord of the Rings-style armor carrying a sword. So it's like, oh, it's kind of a medieval style game, maybe I'll click that and check it out.
A few weeks later, maybe they didn't get good enough clickthroughs with that, so they put out another set of ads with some fairy chick. Showing some cleavage but still respectable enough and it fit with the setting of the game I guess.
Then they released another one, this time it was some chick in an extremely low-cut medieval dress and "Save your queen" as the caption. I don't think there was actually any queen that needed saving in the game, but maybe, like, you could
imagine
you're building up your empire to wage war with another empire and rescue the cleavage queen from the enemy king? Or something? And quizzically around the same time another ad was out with two vaguely lesbian-looking medieval chicks who look like they're about to make out and the caption "Save your Lover!". Like, is this the same game? Is the queen your lover? Isn't this just a crappy browser-based civ clone?
Then they got even more desperate, and stopped even trying to represent anything remotely like their game. They had those tall banner ads with women who look like random internet camwhores that aren't medieval-looking in any way, and then the coup de grace:
I know a lot of banner ads for MMORPGs and such have used scantily clad female characters to draw the clicks in, but at least in most of those cases they were an actual character that you could either play or encounter in the game. I'm certainly a fan of tits, but give them some respect! And don't promise tits if what you're clicking on isn't tits-related in any way!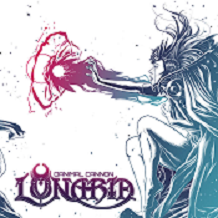 Song of the Month:
Final Fantasy VI- 6 Feet Beneath The Veldt
Amazing Vocals Song of the Month:
Ninja Gaiden 2, Rush'n Attack, James Bond Jr., Jackal, Ninja Gaiden- Radio Dendy
08-06-2009, 11:44 PM
Raziel99
darkness that binds


Posts: 8,895
Joined: Jan 2009

Thanks: 0
Given 0 thank(s) in 0 post(s)

Re: The 'Evony' Banner Ad Campaign (Save the TITS!)
I recently started Evony, about 3 weeks ago, i'm a rather high rank on my server. And I will say this: There are no tits in game. You make buildings and armies, conquer everything around you, join in alliances, etc. To put it in perspective, it's almost like ikariam, if you have seen that around.

But, in the login screen, you will see the queen with her cleavage, so... you choose.
I came back. I couldn't help myself.
Let me be the darkness in your heart.
My Request Thread
08-07-2009, 01:07 AM
ZOMBiiE
Lunar Eclipse


Posts: 940
Joined: Jan 2009

Thanks: 0
Given 0 thank(s) in 0 post(s)

Re: The 'Evony' Banner Ad Campaign (Save the TITS!)
For a while I actually thought their last ad was for a porn website, possible home made porn? I've heard of Evony before, I don't quite remember why... but I did remember it was a strategy game. But out of curiosity, I clicked the ad only to be disappointed by the lack of tits. So I guess the advertisement did work, even though most of the people clicking the ad had mistaken it for a porn website, or were just curious about what an online strategy game has to do with tits.
In my opinion, good advertising. I think every company should have some kind of advertisement like this on the internet.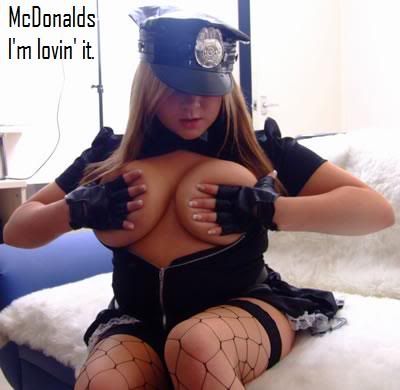 Signatures are for the weak.
08-08-2009, 11:49 AM
Vanity Evolved
Mini Meteoroid


Posts: 102
Joined: Jul 2009

Thanks: 0
Given 0 thank(s) in 0 post(s)

Re: The 'Evony' Banner Ad Campaign (Save the TITS!)
Haha! I thought I was the only one who noticed this. -Is one of the breast lovers who -was- suckered in for a few days searching for royal cleavage >.>-
[Evolution of Vanity v1.5 - Paulkitty's Thread of Plot Requests, Kinks and Cuddly!]
[Memoirs of a Kitten - Paul's Journal]
[Kitty Shows Himself!]
Buildings burn. People die. But real love is forever.
Zydrate comes in a little glass vial...
Got an idea, or just want to RP? Feel free to drop me a PM <3 I'm around most of the time =3
Ignore how bad my writing is; only just getting back into roleplaying after two years :/ Will hopefully get a little less rusty soon <3
User(s) browsing this thread: 1 Guest(s)
---