Pimp my Daughter out (Whiterabbit and Tyr)
12-19-2012, 08:53 PM
Tyr
Super Nova


Posts: 3,544
Joined: May 2009

Thanks: 0
Given 0 thank(s) in 0 post(s)

RE: Pimp my Daughter out
The little slut came, her already tight ass even further tightening around his cock, and add to that her delicate fingers were working his balls trying to milk them. John grunted in pleasure as his dick did the only thing that it could, his balls emptying their pent up load into the dark warm bowels of this young bitch. For Big John this was what every bitch was really for, anything else they did was bonus, that of course assumed they paid him their fucking money for the privilege of getting their holes stuffed.
I'm going to fill your ass and more baby.
It felt like his balls were deflating as they dumped a nice big load at first into her ass, but he wasn't done there. With one smooth motion, he pulled his dick from her ass, grabbing it with his hand, and then aiming it at her. Holding his man hose, his cock continued to spew the remainder of it load on to the young woman. The whole time the rest of family gets to watch and hear Hanna's indoctrination. The younger sisters might not have known it, but her mother the whore, could understand her daughter begging and reaction to the strong man's domination over her. She'd get her drugs, and maybe a little more, but Bug John was going to have her daughter, and she knew what he'd do with her.
Reach back baby and spread those ass cheeks for your mommy to see.
John looks up at the worthless piece of shit mother and smiles. Wondering what she would think seeing her daughter's ass oozing his cum.

I'll pay your power bill this month cunt, but you're going to come down here and tell you daughter how happy she's going to be with her new daddy, while you suck my cum out of her ass.
Big John loved using and playing with addicts, it was so much fun to see how far you could push them for a hit or money, which really was just the same thing in their miserable lives.
12-21-2012, 03:48 PM
thewhiterabbit
Collapsed Star


Posts: 1,684
Joined: Jun 2009

Thanks: 0
Given 0 thank(s) in 0 post(s)

RE: Pimp my Daughter out
Hanna fell forward spent as without thinking she spread her ass her legs slid to her sides. She watched heather crawl onto the bed and threw up in her mouth. "Anything you say big daddy" She garbed her daughter by the ass and began to lick it. Not all of his cum was in her ass, Heather loved cum and lapped it up like a kitten. She might not be able to get cum from the source but she could get it second hand. She began to suck, lick and finger her daughters ass. Henna was in hell her skank mother had her mouth on her ass. "Be a good girl and sit on you're mothers face" She obeyed as her mom lay down and drank the cum as it dribbled out.

"You bastard" It was more then incest, with an older woman it was cum sharing. She shivered over and over as her mom dove into her ass like a kitten after creme. She was crying now full tears as her mom took her last shred of dignity. Clamping her legs over her moms head only made the bitch start to finger herself. "You damn slut killing you this way would only make you happy" She continued to cry as she felt his cum slide out of her anus. Her sisters only watched the youngest was crying but not tough Helen. "So that what it looks like" She said as she felt Heathers tongue push deep into her anus after the last bit of cream.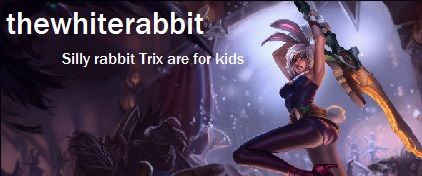 My f-list
http://www.f-list.net/c/whiterabbit/
Request thread
http://bluemoonroleplaying.com/forums/sh...pid1082913
12-21-2012, 06:37 PM
Tyr
Super Nova


Posts: 3,544
Joined: May 2009

Thanks: 0
Given 0 thank(s) in 0 post(s)

RE: Pimp my Daughter out
Fucking whores, they were all the same; they'd do anything for money. The old bitch, actually wasn't that old, she just looked fucking worn out. The cunt's naturally instincts came immediately out, as she dropped to her knees and crawled right over to her daughter cream filled ass. John just laughed as the mother sucked cock cream like it was a delicacy from her daughter's ass while her other girls watched. Some of the other pimps used to say that some women were just natural born whores, and all you had to do was bring it out, but this mother was well past that. If she wasn't born a whore, she was definitely was one now, and probably would be till the day she died. Even if he gave her the money for her utility bill, she'd probably just give it back to him, to satisfy her habit, such was the life of an addict. Look at her, now she had her tongue up her daughter's shit chute, trying to get the last dribble of cum, and whatever else was there. The young girl cried, and if there was anything John knew how to do that was to manipulate bitches. So as the mother dined on her daughter's ass, he reached down and lifted the daughter's tear filled face up and talked to her.
Don't cry little girl, didn't you always want your mother to kiss your ass, well you're mother isn't just kissing your ass, she fucking licking it clean. That's what your new daddy does for you.
The way he said it, made clear how worthless and low he thought the mother really was. John grabs his cock and brings it up to the daughter's face showing it to her, letting her see it cream covered length, mixed with residue from her ass.

See baby this cock is for you, you're special, she's just a worthless shit eating cunt.
John presents his length to her, like it's a gift or a treat. His hand reaches out, drawing her head closer to it, guiding her mouth towards it.
I wouldn't let her touch my cock, it's for you, she can just eat ass.
Even though the mother had done a great job of breaking the bonds of family, John continued that effort, wanting to make the daughter his.
12-22-2012, 03:40 PM
thewhiterabbit
Collapsed Star


Posts: 1,684
Joined: Jun 2009

Thanks: 0
Given 0 thank(s) in 0 post(s)

RE: Pimp my Daughter out
Hana could could see blood and cum as well as shit around the mushroom head. She could smell it too it made her gag a little but she did not throw up. Hana simply opened her mouth and slid forward his cock sliding over her tongue before she closed her mouth. It tasted like her ass and cunt at least she imagine so. There was also the taste of shit and blood Hana began to gag. She pulled back her teeth under her lips as the garbage of his cock entered her mouth. As she slid it back in the garbage shit, blood and cum was forced down her throat. Hana began to cough as it hit her stomach god it tasted worse then it smelled. "God i think she has it better then me"

At least his cock had mostly cleaned her out jets of cum like an enema taking out anything inside of her. From the red brown white froth on her mother nose she might have been wrong. She took his cock again she felt him thrust forward into her throat. She began to choke a while but slowly got used to the sensation. The muscles of her throat tried to push him out. After a while he puled out his cock hitting her across the face. "Be careful i wont be worth much without an eye" She imagine him skull fucking her to death. Compared to that what he had done so far was not that bad. She began to lick him finding more of the garbage towards the base of his cock.

Mom was now trying to eat her cunt out she had no shame and thought he might take her if only to fuck her daughter again. Hana on the other hand was feeling sick. She was not used to eating garbage and needed to throw up. Of course she took his cock back into her mouth she was going nowhere till he came again. Her teeth slid over the shaft she was feeling light headed from the garbage, that being her own cum, his cum, blood and shit. Hana looked up at him begging him to let her at least visit the toilet. After the ass fucking she did not have to shit but she had to piss and vomit. She pleaded with her eyes, was not rape, sodomy and for Felicio enough.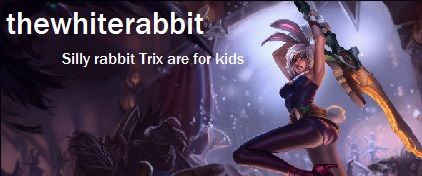 My f-list
http://www.f-list.net/c/whiterabbit/
Request thread
http://bluemoonroleplaying.com/forums/sh...pid1082913
01-04-2013, 09:14 PM
Tyr
Super Nova


Posts: 3,544
Joined: May 2009

Thanks: 0
Given 0 thank(s) in 0 post(s)

RE: Pimp my Daughter out
The young girl was obediently doing her job even if reluctantly, which pleased Big John, as it was a good indicator she'd make a good whore. If she was anything like her mother, who was as much a natural born whore as there could be, she'd make him a pile of money on her back and knees. Just watching the thing that was her mother, sucking ass and then cunt, spoke volumes to how low and depraved the mother had gone. The fucking thing didn't even care it was her daughter, or that the rest of her children were watching her, which was perfect, for a true whore shouldn't have any qualms or ethical problems with doing her job. A real whore would have no fucking problem sucking her daddy's cock, collecting the money and bringing it back to her pimp. The mother clearly knew what she was, the daughter was going to learn, and from her first performance, it wasn't going to take a lot to properly break her in and train her. Of course to keep her from wandering off or having second thoughts, he had to get her hooked on something, which always helped keep the bitches in line.
Looking down he saw the girl was looking up pathetically, like some wounded animal, were eyes half filled with tears, and yet she had her lips wrapped around cock. He looked down at her and smiled, showing her he appreciated her efforts, his hand reaching out and affectionately stroking her hair at the same time he had his cock buried in her mouth. While she suckled at his length, he inquired to her well being, not because he had any great concern for her, but he wanted her to depend on him.
You doing okay girl, you're getting the hang of it. Feel my dick getting hard, it's all because of you baby, and it's all for you. You okay baby?
He pulls his dick out just to give her a little break, he didn't need the girl losing her lunch on his dick.
01-08-2013, 01:02 PM
thewhiterabbit
Collapsed Star


Posts: 1,684
Joined: Jun 2009

Thanks: 0
Given 0 thank(s) in 0 post(s)

RE: Pimp my Daughter out
Hanna could feel her heart pounding in her chest for the first time since the ordeal started. It seemed like a lifetime ago this man grabbed her and threw her onto the floor of her own home. He then tore of her cloths and began to force himself inside of her young body. Then to save her sisters and avoid pregnancy she offered him her ass to fuck. He then sodomized her in front of he entire family while his mother goaded the fuck on. After that he had her mother join in she did things to her that she would never forget. Then she had to suck on the same cock that had been in her cunt and ass only minutes before. She was not sure what to think about all of it she just needed something to take the edge off. He mom liked crack and meth and several other drugs that fucked her all up.

"Im, fine" Lie but she needed time to think to collect her self and form a plan. Her entire body ached. At least her mom was finished though she continued to lick her lips. How could she like the taste of cum so much it was not a bad flavor but come on it was not chocolate. She lay back her legs naturally spread to support her weight god she felt like hell. Her cunt ached, her ass ached and ever her jaw ached from all the abuse he had dished out. She was also dirty covered in cum, cum, spit, blood and other things she did not want to even think about. "Are you ok" Asked one of her sister she was too spent to see which it was. She was handed a bucket and a cloth which she used to clean her body. She worked at the bottom and made her way up starting with the feet, her feet strange how pretty they were.

The man watched her she was unsure what to do now that she had time to think to breath. She could not go to the cops and report the rape. Her mom would lie for her dealer and he might hurt her sisters. She felt like a prisoner in her own home, the home she shared with her family once. Then there was the fact he was going to turn her into a whore. Great rape, incest and now white slavery what more could he do, knock her up and milk her like a cow. She shivered at the thought as looked up at the man "What now" She asked sheepishly. She tried not to look at him she felt dirty just having his eyes upon her. She tried to curl up she just wanted to sleep and wake as if it had all been a bad dream. The mess on the sheets told her this was anything but a dream, it was a nightmare that had just begun.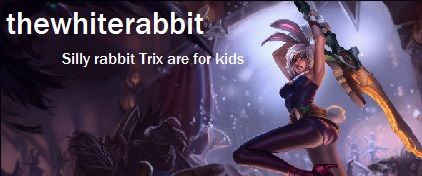 My f-list
http://www.f-list.net/c/whiterabbit/
Request thread
http://bluemoonroleplaying.com/forums/sh...pid1082913
01-11-2013, 08:26 PM
Tyr
Super Nova


Posts: 3,544
Joined: May 2009

Thanks: 0
Given 0 thank(s) in 0 post(s)

RE: Pimp my Daughter out
Seeing the distress on her face, and smiling he reached into a pocket, and drew out a pill.
Here baby is something to make you feel better.
Like a doctor with a medicine to take care of a person's ills, Big John had the perfect treats to make any girl feel good. The girl was starting to withdraw and have second thoughts, and he wanted to get past those as that did nothing but ruin this business opportunity. Sometimes you needed to be harsh with the little bitches, sometimes you needed to be soft, and sometimes you just needed to give them some medication to make them feel better. Even now the girl was asking what was next, and as much as he wanted to blurt out that he was going to sell her ass of course, he knew better. So he told her all the nice things she'd want to hear.
Oh I'm going to take you home baby. Going to go shopping and get you all the things you ever wanted. You're going to have a lot of fun with your new daddy.

He sounded so nice, and sincere, so loving as he tries to allay her fears, and give her some affection. Girls like her needed to think they were loved, they were special. He'd told all the cunts that he loved them and cared about them, with the full knowledge that was true as long as they were bringing in the money.
01-12-2013, 02:38 PM
thewhiterabbit
Collapsed Star


Posts: 1,684
Joined: Jun 2009

Thanks: 0
Given 0 thank(s) in 0 post(s)

RE: Pimp my Daughter out
It looked like some kind of prescription drug so he was smart enough to stay away from the harder drugs. Painkillers and antidepressants could sell for big bucks. Her youngest sister brought her some water and she swallowed the pills. She looked up at him and waited for the pills to kick in and take away her pain. She stood up and made for the bathroom slapping her mom on the way. "You just stay out of my way or i will kill you myself" She spit in her face and closed the door to the bathroom. She turned on the water cold and climbed into the shower she never wanted to forget this.

After a while she felt clean on the outside she climbed out of the shower. She looked through her cloths and found some thins to wear and some to pack. She did not know how far she could trust this man and did not want him dressing her. She had no doubt he would make her look like a slut. Maybe even try to make her look younger then she was which always made her mad about men. Why were virgins so popular that's what you want someone who does not know what they are doing.

"I am ready unless you want to go for any of my other sisters now" The two looked at each other then huddled for warmth. She smiled trying to play it cool. After only thirty minutes she was feeling much better. First one is free and then it costs, more and more. It would not be hard to imagine how she would get the money. Selling her body, drugs, stealing or all three.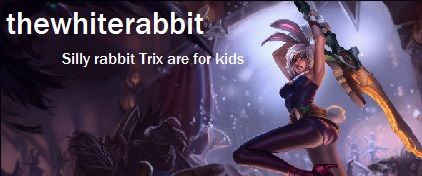 My f-list
http://www.f-list.net/c/whiterabbit/
Request thread
http://bluemoonroleplaying.com/forums/sh...pid1082913
01-12-2013, 08:54 PM
Tyr
Super Nova


Posts: 3,544
Joined: May 2009

Thanks: 0
Given 0 thank(s) in 0 post(s)

RE: Pimp my Daughter out
John knew the girl would be feeling good in no time, so all he had to do was wait. The girl wondered off to take a shower, a good habit for any whore, as she'd be doing that multiple times per day, till she was a fucking alley hooker, than taking shower wouldn't matter to her or her johns. The girl and her mother continued to have an exchange, which hopefully just reinforced the new relationship he and girl would be having. The girl took a long shower, but finally he could hear the water was done, the mother having gone off to enjoy the high she was on, the two younger girls, to play with their dolls and such. When she made the comment about the other girls, he quickly passed it off, as he had to concentrate of her first, later, well he would do just that.
No, no baby, I'm thinking only about you. Come on I'll make it up to you, get you nice meal, and take care of you. We're going to take care of each other, you and I, we're a team now.
Big john of course was thinking team Whore, but that would come soon enough. Right now he needed to get the girl away from her mother and sisters, and make her dependent on him for everything, while working on breaking down any other resistance she had, and then sell her ass. The kind and caring words continued as he tried to draw her in.

Come on baby, get your stuff, you don't want to stay with her anymore. Are you hungry, why don't we go get something to eat, just you and me. Your new daddy will make it all better, I promise.
01-16-2013, 01:34 PM
thewhiterabbit
Collapsed Star


Posts: 1,684
Joined: Jun 2009

Thanks: 0
Given 0 thank(s) in 0 post(s)

RE: Pimp my Daughter out
It took Hanna only a few minutes to pack, cloths, her PC that she had hid from her mother. She also packed a knife and a few pictures along with a roll of twenties. She won them off her fathers old friends, first at poker with him then strip poker. She helped her sisters get packed what choice did they have. The drug made her happy, happy made her thinking far less clear. "Well lets go" She saw his vehicle in the front yard it was big. She climbed into the passenger side.

Her sisters were playing a car game she had no idea how long they would be in the car. Hanna looked out the window her body was already recovering from the abuse. "How does I hop sound" She very much doubted the man wanted to cook. She turned on the radio it was all surreal. Here she was in a car with her siblings and her rapist off to live with the man. "So you like rape" She asked trying to provoke him where others could see.

She had no idea what his home would look like or if he would even take them there. For all she knew they were about to be rapped and murdered. Then again he did not look like a man to waste anything "No we can't go back this will be our new home" She smiled trying to make herself feel better as much as her sisters. She had the feeling none of them would be safe ever again.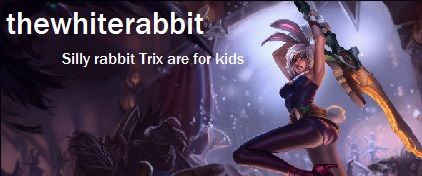 My f-list
http://www.f-list.net/c/whiterabbit/
Request thread
http://bluemoonroleplaying.com/forums/sh...pid1082913
01-16-2013, 06:52 PM
Tyr
Super Nova


Posts: 3,544
Joined: May 2009

Thanks: 0
Given 0 thank(s) in 0 post(s)

RE: Pimp my Daughter out
Big john wasn't concerned that he would have a bunch of snot nosed kids around his place, he'd have them beat into shape soon enough, literally if required. He'd work each one in, till the last would be asking when she could suck and fuck like her older sisters. The key to this was the oldest, she'd be the one they'd follow and she'd do it to protect them, and later because she'd want to make him happy. So as they drove to a place he had out in the industrial zone, a place he'd chosen for its seclusion. Before he had a place in the projects, but pimps, were constantly putting the move on his bitches. This place was away from prying eyes, and allowed him the privacy he needed to run his business. Being a true entrepreneur, he not only sold drugs and girls, but also working on other income streams. Besides films, he was even stating to get into the internet with some very private streaming things. With a little work these girls were going to make him some serious money.

So as they drove along, the oldest piped up about eating, and he thought it a good idea, he headed there first. Since IHOPS seemed to be everyplace, he knew one that was basically along the way. There were almost there when she tried to push his buttons, for some reason.

Ain't no rape, you were ripe and ready. You just needed someone to give you the push, that's all baby. Come over here girl, you and I are a team, I'm going to take care of you and the girls, and you're going to help me.

He indicated the spot next to him, as they drove through town, heading to the restaurant. When she's close enough he affectionately strokes her hair and touches her, trying to make it sound like she has it all wrong.
01-18-2013, 02:48 PM
thewhiterabbit
Collapsed Star


Posts: 1,684
Joined: Jun 2009

Thanks: 0
Given 0 thank(s) in 0 post(s)

RE: Pimp my Daughter out
As tough as she acted she was terrified nothing like this had ever happened to her before. She was leaving home for good, a home no matter how sad was the only she knew. On top of that she had her siblings to look after. Now a man of great appetite who would now control her life. When he asked her to move closer to him she was almost on the door. She moved slowly he was acting so different then before. Like all men he got what he wanted and then was happy afterwards. Maybe she could use him like he used her or maybe even better. The drugs in her system made her feel good but muddled her thoughts a lot.

"No not rape" She repeated dully as the other siblings fought over waffle and pancake toppings. The were so oblivious to what was going on it was almost sweet. She felt his hand move gently over her body and did not pull away from him. She instead pressed her head onto his shoulder as they pulled up to the drive through. Did i-hops have a drive through, it had to have one. The woman in the window gave her a look. part of disgust and part of jealously that she herself was not on this mans side.

"Ok one banana creme chocolate chip, one chocolate raspberry, sprinkles, and one blubbery, pineapple, granola" She looked at the man, no her man. Was he hungry after, after what there fuck, screw he banged her. She placed a hand and arm around his back and rubbed it a bit. She was not sure what to do but she wanted to make the cunt red with rage. "Please do not look at him" She told the woman and all but climbed into his lap.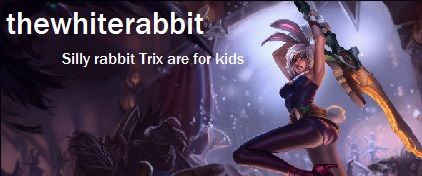 My f-list
http://www.f-list.net/c/whiterabbit/
Request thread
http://bluemoonroleplaying.com/forums/sh...pid1082913
01-18-2013, 08:43 PM
Tyr
Super Nova


Posts: 3,544
Joined: May 2009

Thanks: 0
Given 0 thank(s) in 0 post(s)

RE: Pimp my Daughter out
The girl next to John had that glassy eyed look that he'd expect from someone taking something, especially something like he gave her. The question of rape, now no more than a minor passing concern. Yeah, it might come up again, but he'd make sure to give her a little chemical therapy when it did. The other girls quickly giving their choices in pancakes as the oldest moved closer to him as he had instructed her. The girl didn't move away, and accepted his touch as they placed the order. The youth thing was getting defensive with the girl taking the order, which amused him greatly. Still it was a good sign as that she was up against him, while basically telling the gal, not to look at her man.
The gal at the window scowled, and turned away to gather up their order. John laughed and smiled, turning his head to Hanna. It always amused him how most of the bitches got possessive, at times it really helped to control them, and occasionally he had to put them straight. This time he just squeezed her with his hand in appreciation.
Don't worry baby, you're my girl now!
Big John put one arm around her and pulled her in closer, only letting go, when the gal returned with the boxes, holding their meal. Passing them off as he got, them, till they had their meals. The girl in window was looking right into the car window, when he put his hand right between Hanna's legs.
01-19-2013, 01:28 PM
thewhiterabbit
Collapsed Star


Posts: 1,684
Joined: Jun 2009

Thanks: 0
Given 0 thank(s) in 0 post(s)

RE: Pimp my Daughter out
It was getting hard to think the happy feeling bubbling up in her like spew. She smiled and kissed her man on the cheek, her man wen did that happen. She watched the girls tear into the food there mother had not been feeding them well if at all. She smiled at the arm that he had placed around her. It felt good warm and strong her mom never gave her that feeling. So when he placed his hand between her legs she spread them slightly. If not for the drugs she would have been thinking more clearly. That she did not like this man and that they were in a very public space with an audience.

She ran her fingers up the arm of the hand that was between her legs. She was getting a little wet the chemicals working to fire the neurons in her brain in new ways. She licked her lips the drugged mind wanted this needed it. The girl left no doubt to get her boss they were after all at a drive through. "Sis they didn't give me any sprinkles" The fog cleared but not enough. "You have enough, god i mean well get you something special for lunch" The girl shut up Hana felt her face was flush her breathing shallow god she wanted what ever he wanted to give her.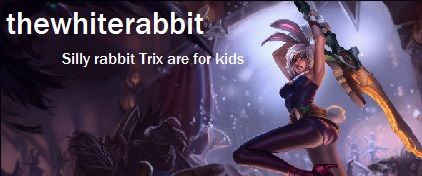 My f-list
http://www.f-list.net/c/whiterabbit/
Request thread
http://bluemoonroleplaying.com/forums/sh...pid1082913
01-19-2013, 07:10 PM
Tyr
Super Nova


Posts: 3,544
Joined: May 2009

Thanks: 0
Given 0 thank(s) in 0 post(s)

RE: Pimp my Daughter out
The food attendant gave a glare, and he smiled back, as he pulled away, with one hand on the wheel and the other between the young girl's legs, while the girl snuggled up to him, their difference in age clear. That age difference didn't matter to him, and truth be told, he liked the young girls like most guys did, so if the bitch at the window was offended all the better. The girls in back seemed happy they were getting a decent meal, while their older sister clung a little closer; he felt he was making progress.
The drive wasn't going to be long, but while they drove his let his skilled fingers do a little exploring. The less she dwelled on things, and lived in the moment the better it would be. Her chances to concentrate on anything with that drug going through her system was unlikely, and add to that his expert touch, he hoped to keep her distracted and wanting for more. So while they came to a stop, he talked to the girls in back.
That smells good dive in, you don't have to wait. I bet you're all hungry.
Big John doubted these girls got any regular meals, except maybe what they got at school. It was amazing how many of his bitches would fuck for a meal. Shit, over the years, he found enough of them sleeping in the parks, or on the street and just offered them food, and it wasn't long till they were turning tricks. He took care of his bitches, and his bitches took care of him, that was how it worked. He looks over at the oldest, for a brief moment.

I know I am. We'll get you all home soon girls, and if you want I even have a room for each of you.
The majority of the time his hand never left the area between Hanna's legs as he talked and drove.
01-22-2013, 03:01 PM
thewhiterabbit
Collapsed Star


Posts: 1,684
Joined: Jun 2009

Thanks: 0
Given 0 thank(s) in 0 post(s)

RE: Pimp my Daughter out
Hanna was no virgin, no wall flower she had been popular even before she hit puberty. She smiled running her fingers up and down the arm of the hand that was inside of her. The drug seemed to round the edges of the world making everything smooth. Maybe it was the loss of her father that made John task so stupidly simple. She licked her lips and made weak mewing noises. "What are you doing to our sister" Asked the youngest of the siblings.

"Shh don't ask that" Said the middle child as she ate her own plate of food. She knew what he was doing and recognized the glassy look in Hana's eyes. Having a mother for an addict gave a girl a quick education on drugs. She had no doubt that the rest of them would get the same treatment. She chewed again she had nowhere near he sisters experience level in sex. But she could see that while short and unpleasant John would not just throw them away.

"Eat up" Hanna offered to feed john it was one of those silly thing she often did with a boyfriend. Her fragile mind was starting to crack after being raped. It was so hard to hold onto that idea, the drugs and food were making her weak. Hanna came around his fingers her body shook for a few seconds. She smiled and looked back at her siblings with a big grin. "Don't worry everything will be fine from now on i promas, promus, promise"

She watched Hanna and knew at least for now she was dead to the world. She sat back and cleaned her fingers pulling her youngest sister closer. "Are own room, are you sure" Spouted the youngest in ignorant bliss that there mother had just sold them. She had to get money, without it she had no way to save her family.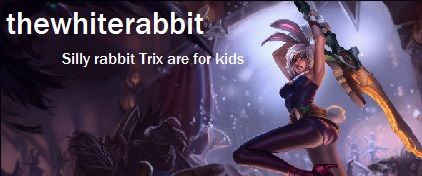 My f-list
http://www.f-list.net/c/whiterabbit/
Request thread
http://bluemoonroleplaying.com/forums/sh...pid1082913
01-23-2013, 09:32 PM
Tyr
Super Nova


Posts: 3,544
Joined: May 2009

Thanks: 0
Given 0 thank(s) in 0 post(s)

RE: Pimp my Daughter out
The place was a converted industrial building refurbished under some government urban renewal program. The majority of the place was vacant, as the location was clearly away from the other residential districts. The old manufacturing building still had large pipes and conduits that gave it an industrial look, but the section that John called home had all been redone, into a large apartment. The four bedroom place suited him with a large off street garage for his growing car collection. Part of the building that couldn't be seen, he was using for an office, and impromptu studio. The bedrooms were for his bitches, and were currently vacant. The stupid bitch Kelly a sexy little number had unfortunately snuck into his stash, and without him around and had stolen some. That in itself would have gotten her a serious beating, but the dumb cunt had as soon as she was done with her last john, gone on one final last trip of bliss, and ended up in the morgue. Trixie on the other hand was preoccupied. That little fourteen year old slut had been giving it away, when he found her. After giving her a little education, she'd become a rather enthusiastic girl, turning trick, doing parties, and allowing him to film her. However, when a cop turned down her offer of a blowjob for some leniency, she'd hauled off and hit and slapped him, which landed her in juvenile hall. Soon as child protective service got her placed, she'd give him a call to pick her up. Still this gave Big John the perfect opportunity to give these girls his complete undivided attention.
Pulling in the large metal roll up door came down with a clang. John helped the girls out, and showed them each to their rooms.
You can pick which room you want. There's still stuff in the closets, but you're welcome to that too.
Of course the articles of clothing were those commonly worn by street prostitutes or hookers. There were school girl outfits, but these wouldn't be allowed in any decent school even in this cesspool of a city. John wasn't worried about the impression they might get from such things, as that wasn't his problem. Getting them settled in and such was of far greater importance. The more they looked to him for there every need the better this would go. He'd show them the kitchen; let them know they could grab a bite anytime they wanted. Point out the TV and gaming console in the living area, and such to make them feel comfortable.

It's safe in here, but you shouldn't go outside, not without me.
The place had no windows and the doors were solid, so this made it easy for him to further begin control of their lives. As soon as they were settled in, fed, and any problems or questions dealt with, he planned to spend some quality time with Hanna, continuing to get her prepared. He'd given her, her own room, but he didn't plan for her to sleep there initially.
01-25-2013, 04:33 PM
thewhiterabbit
Collapsed Star


Posts: 1,684
Joined: Jun 2009

Thanks: 0
Given 0 thank(s) in 0 post(s)

RE: Pimp my Daughter out
It took Hanna hours to get the smell of sweat, cum and other worse things out of her room. She stripped out of her cloths washed everything before she ate. She did walk around almost naked for a few hours while the cloths cleaned. Just as the buzz was dieing down her pimp, boyfriend, owner gave her some more. She did not want to at first but quickly the need grew. It had twisted her up inside not to resist the drugs but to have them in front of her and not take them. "Thanks John" She swallowed the drugs as the last load finished. Hanna climbed into her clean cloths. She might be a sex slave but she was free of her mother, the pain and responsibility that had been slowly grinding her down.

"Well what would you like to do" She was still a girl, one that like to do things with her, lets just go with lover. She looked him over, older much older but attractive. As sick as it was to her he was some kind of guardian father figure. Talk about a fucked up way to look at you're rapist kidnapper. "I mean i guess you want to you know" It was hard to pull of the mature aloof thing she had going most of the time. The drugs and the new place threw her off her game. That with the rape with the strange kindness and she had not a leg to stand on. "I mean would you like a blow job or something" Great from Harvard law to bimbo airhead in less then one move.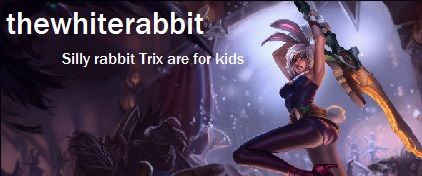 My f-list
http://www.f-list.net/c/whiterabbit/
Request thread
http://bluemoonroleplaying.com/forums/sh...pid1082913
01-25-2013, 09:38 PM
Tyr
Super Nova


Posts: 3,544
Joined: May 2009

Thanks: 0
Given 0 thank(s) in 0 post(s)

RE: Pimp my Daughter out
Big John smiled as the girl came back to him, and even if in a drug hazed realized that she needed to contribute, and pay her way. Today and for awhile it would be servicing him, but later, there would be a lot more dicks than just his, she would need to suck and fuck. Reaching out he took her hand and guided her away from the main rooms to his bedroom. Right now it would be a personal exchange, just the two of them, later he couldn't give a rat's ass if the other girls watched.
Come on we'll take care of each other.
He made it sound as if he had compassion, and that he cared, even if he didn't. Still having some fresh clean pussy around did a dick good. Later when he'd known all the places it had been, even he'd be worried burying his dick without some protection in it. He puts his ass down on the bed, his hands still reaching out to hold hers.

Why don't you do a little dance for me baby? You can do a little sexy dance for me, can't you? I want to see you.
01-29-2013, 01:43 PM
thewhiterabbit
Collapsed Star


Posts: 1,684
Joined: Jun 2009

Thanks: 0
Given 0 thank(s) in 0 post(s)

RE: Pimp my Daughter out
Hanna tilted her head for a second being a second it was not every day one was asked to do a striptease, he did want that right. She saw that a stripper pole stood in one corner of the room long and brass like something a firehouse would have. Hanna leaned her back against the pole and slid her leg up to her stomach. She shot her leg out running her fingers along he long slender leg.
"Well if that's what you want" Hanna leaned forward showing of more then plentiful cleavage. Slowly she hooked her leg around the pole and spun around lowly till she was keeling on the ground. She had no idea what to do next so decided to wing it. Grabbing the bar she leaned back as far as she could with a smile on her lips.
Abandoning the pole she placed her hands above her chest and slid them down over her breast, her sides to her ass leaning forward inches from his face. The drugs dulled the outlines but sexy dancing was not that bad. She had tried to do it for a few of her exes but she was not very good at it.
"What would you like me to do" She asked with a half smile she was not used to this much effort to sex up a guy. She could hear her sisters playing in the next room watching some TV movie. She began to crawl to him hands and knees having run out of sexy movies. She crawled up into his lap and threw her arms around his neck.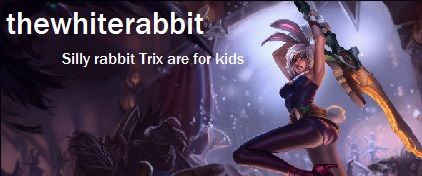 My f-list
http://www.f-list.net/c/whiterabbit/
Request thread
http://bluemoonroleplaying.com/forums/sh...pid1082913
01-30-2013, 04:26 PM
Tyr
Super Nova


Posts: 3,544
Joined: May 2009

Thanks: 0
Given 0 thank(s) in 0 post(s)

RE: Pimp my Daughter out
It wouldn't be today or even tomorrow, but slowly he'd mold and change her, so she wouldn't think anything unusual about dancing or showing off her body. At some level she would realize and understand her predicament, they all did, but so too, they would realize they couldn't change it, and the best ones, well didn't want to change it. John's eyes followed the girl as she moved to pole and started to dance. Almost every girl he'd ever met would claim that dancing was humiliating and demeaning, and yet, he'd never found one that didn't want to dance, and have their man or other men drooling over their performance. So John egged her on, helping her get into the request.

Go for it girl, show me what you got.

Come on baby, show me a little more! You got it, that's hot.
The girl didn't have any experience, but that didn't change that he enjoyed the short show, and that he saw a potential. She had the body; she just needed to learn how to use it. With the right skill set, she'd be making him some serious money, even if it was just dancing horizontally. So he smiled as the girl crawled towards him and right up into his lap. He reached out and took her into his arms, knowing all the bitches, liked to think they were special and loved. Shit most of them were just starving for some love and attention, give them that, and they'd do almost anything to make him happy.
You did good for your first time. You're turning me on baby!
John's big hands hold her protectively in his grasp, as he talks. By the time he's telling her that he's turned on, his hands are moving down to cup the cheeks of her ass as he leans in to kiss her.
I got to have you.
02-01-2013, 03:27 PM
thewhiterabbit
Collapsed Star


Posts: 1,684
Joined: Jun 2009

Thanks: 0
Given 0 thank(s) in 0 post(s)

RE: Pimp my Daughter out
Hanna had him give her some more candy as she called it before she did anything more. Her cheeks burned red it had seemed all right at first but after a few minutes it no longer did. Hell she knew some girls who only liked to have sex with the lights off so self conscious were they. "Of course John I am yours"

She leaned forward and kissed him deeply. She had the feeling he did not like the touchy feely stuff like kissing and it turned her on more then a little. She could feel the bulge in his pants who ever named him big John could have been talking about this part of his anatomy. She began to grind her body into his crotch. She wanted him to cum in his pants on the drug she was power tripping something bad. "Cum for me, John cum" She moaned as she ground her hips into his hips.
She slowly took of her shirt and let her bra fall to the floor revealing two firm and large breasts.

They were melon sized with pert pink nipples and large aureoles a slightly lighter shade of pink. "Yes feel me John" She threw back her head placing his hands on her chest. She knew he wanted to fuck her and the way she felt at the moment she wanted him to fuck her too. She slid her hands over his strong arms he had a powerful body. She had never liked big men she usually went for the metro men handsome but not big or as strong as John.

She then placed his hands on her ass under her skirt and pressed her chess to his. "I see you have a package for me which door the front or the back" She asked knowing he had already used both as well as the window. He had also cum in her back door then made her suck him off.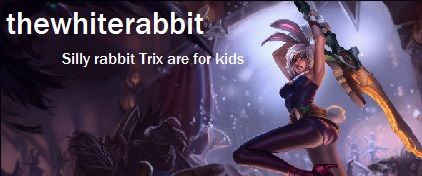 My f-list
http://www.f-list.net/c/whiterabbit/
Request thread
http://bluemoonroleplaying.com/forums/sh...pid1082913
02-01-2013, 08:24 PM
Tyr
Super Nova


Posts: 3,544
Joined: May 2009

Thanks: 0
Given 0 thank(s) in 0 post(s)

RE: Pimp my Daughter out
The girl asked for and got her candy, as John liked getting his girl hooked, it made them so much more pliable. Big John accepted the girl's advances, though kissing wasn't something he did much of, simply because whore didn't do it much. The little want-a-be slut quickly attempted to work on his tool, and like she'd learn later, that getting the john off as fast as possible was the quickest way to getting paid, except this John knew better, and knew all the whore tricks. Still he didn't stop her when she tried to kiss, as she was fresh and new, so she didn't taste like an ashtray and he didn't have to wonder who was the last asshole, to dump their nasty load in the bitch's mouth. So he returned the kiss, enjoying the feel of her body pressed against his, and the softness of her lips meeting.
Oh I'm going to cum baby, but your going have do better than that, to get me to shoot my load.
When her tits came out, he availed himself of the opportunity, by having a hand grab each one. He squeezed and kneaded them as she worked to be sexier and sexier, in her natural effort to please. When she moved his hands to her ass, he didn't stop her, but instead substituted one of his rough hands with his mouth. So while he sucked on her nipple, his hands worked her ass cheeks.

Oh I'm going to plug everyone of your little holes baby, but first, I'm going to taste your candy.
With that he pushed her backwards onto the bed, letting her tumble backwards. As he did so he grabbed her legs, and pushed them up towards her while spreading them, as moved his head to between her legs. John knew how to tease, and how to build it up, so this girl would be wanting, maybe even begging for it. His hand reaches down and starts to rub her through her panties.
02-05-2013, 12:00 PM
thewhiterabbit
Collapsed Star


Posts: 1,684
Joined: Jun 2009

Thanks: 0
Given 0 thank(s) in 0 post(s)

RE: Pimp my Daughter out
Hanna watched Johns hands move over her body his large hands made her feel so small and frail. She could feel the strength behind them a power that could give pain as easily as it gave pleasure. The drugs clouded her mind just trying to think was like looking through fog. She felt him push her back all force, the cravings of power, power over her and her desires. She felt her hand on her thighs pushing her legs apart she felt weak, weak as a woman an weak as creature of desire. Hanna felt his hands slide down her body to her last vestige of modesty. His hot hands seemed to inflame her skin as he stimulated her through her cloths.
"Its not fair to use advanced moves on a beginner" She pouted with a smile and watched him tear her panties away. Her cunt was like her tight and if she had to admit sexy. A trim patch of hair that matched the hair on her head stood above her cunt. She watched him place his hand on her thigh rubbing her cunt with his thumb striking her clit like a switch. She closed her eyes if he was going to play hard to cum then she could play the same game. She felt his hot breath on her cunt and one eye shot open as he kissed her. His lips felt smooth but hot against her sex she almost laughed he had been so reluctant to let her kiss him on the lips.
She watched him shift his other hand and with two fingers gently spread her sex. It felt odd but she felt even more naked then before. She could feel his eyes as his mouth enveloped her sex. Hanna's hands slid through the sheets her legs trying tho slide back and forth. "No not that" She begged trying to remain in control trying to take the power back. But she had little choice and even less control with the drugs rounding of the edges. She wanted to push him back straddle him and take him inside of her have him begging for her to bounce him. Had she not been blitzed out of her mind she would have wondered why she was doing this.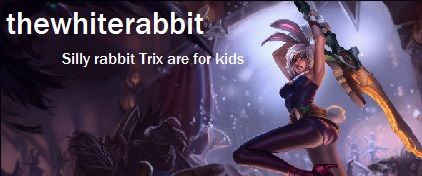 My f-list
http://www.f-list.net/c/whiterabbit/
Request thread
http://bluemoonroleplaying.com/forums/sh...pid1082913
02-14-2013, 12:26 PM
Tyr
Super Nova


Posts: 3,544
Joined: May 2009

Thanks: 0
Given 0 thank(s) in 0 post(s)

RE: Pimp my Daughter out
Force of will, physical violence were all methods of control, but so too was pleasure and emotions, and John knew how to use every one of them to his advantage. Every girl at some level knew what he was doing, and might have hated him for it, but in the end they all gave in, and sought his approval and affection. So his skilled tongue licked and pleasures her fresh little cunt, while he thought of just how much he was going to make off of her and her sisters. However right now he needed to have her as she would be the key to getting and controlling the others. So with the drug only enhancing his efforts, he applied his tongue to her young moist gash with the years of experience he'd gained owning whores and breaking young little bitches like her.

Don't say no baby! I want you, and I know you want me, just think about how good and how right it feels. Your pussy tastes so good, hmmm!
John hot breath caresses her slit as his tongue dances with her clit, and his strong hands keep her from fleeing, though he doubted that was really necessary anymore. Still his hands served another purpose, they held her, and that was important, as she needed to feel her strength, his desire, and his possession of her.
You don't have to worry about that nasty bitch every again, you're with me now. So relax and enjoy it, it's only going to get better.
User(s) browsing this thread: 1 Guest(s)
---