A Little of Something Perfect [Me and Dwarf_Vader]
07-19-2011, 11:01 PM
Snowe
The Hottest Tundral Effect Evah!


Posts: 510
Joined: May 2011

Thanks: 0
Given 0 thank(s) in 0 post(s)

A Little of Something Perfect [Me and Dwarf_Vader]
Sophia shifted her head to one side as her friend Mika spoke in her hear persistantly, as usual, annoying her beyond all possible belief. Sometimes she just wanted to backhand the girl and walk away; She was like a little ferret chipping on behind her all day, the most annoying thing she could thing of. Her cheerleader friend was speaking about a new exchange student to their high school; Generally nothing about new students gave them enough merit for Sophia and her clique to grace them with her presence, but this one was different.

He was the first dwarf student to ever come to this little potunk school, and Sophia secretly had a thing for slightly miniutive men; Especially ones who could shame taller men in the trouser department. It was just screwed-up, she admitted, but she loved them all the same, a little too much actually.

She slowly turned and waved her friends off, before simply walking over to the boy. She slid her hand into her low-cut blue cheerleader top and removed a card from it, before writing her name and a location which was a garden just outside the school range, in a small forest not two minutes walk away. "Meet me here. Do not be late, or I'll make your life hell." She spoke simply and rather coldly before turning from the boy and 'whipping' her hair towards him, exitting the school before he had a chance to respond and making her way up towards the secluded area.
07-19-2011, 11:23 PM
Dwarf_vader
Mini Meteoroid


Posts: 147
Joined: May 2010

Thanks: 0
Given 0 thank(s) in 0 post(s)

RE: A Little of Something Perfect [Me and Dwarf_Vader]
Collin was your average young adult, he liked the finer things in life. Anime, video games, really hot girls, girl on girl action. But what he liked most of all was being him. He was a nice guy once you got to know him, sure he had his emo phases but other then that, he was totally normal.
Oh except for the fact that he was a dwarf, and quite a well hung one at that. Not that he ever got to test it out, since girls never gave him the light of day.
Except for today it seemed.
As a rather busty blonde gave him a card and he raised his brow to it. "Wow….what just happened" He then ran to the location, eager to find out.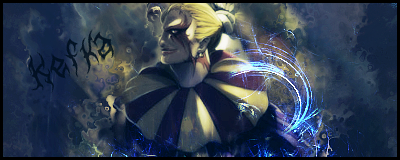 07-21-2011, 07:30 PM
Snowe
The Hottest Tundral Effect Evah!


Posts: 510
Joined: May 2011

Thanks: 0
Given 0 thank(s) in 0 post(s)

RE: A Little of Something Perfect [Me and Dwarf_Vader]
Sophia sat upon the side of a large bench in the middle of the woodland just outside the alotted area for track. It just so happened that somebody, suspected as a tall blonde female with green eyes around the age of sixteen happened to 'accidently' burn downt he equipment shed last year, leading to the entire team having to use a different non-forested track at the local gym. So it was just in -pure- luck that Sophia had now acquired a new location for her rather extended list of sexual exploits; Everyone was fair game to her, male and female, younger and oldest, student, teacher and parent. Though, she always went for the wrong kind of man for her, ones a pretty cheerleader just shouldn't be seen with.

And the next one appeared around the bend just a few moments later. She smirked gently, squinting her eyes and sliding her jagged tooth against the side of her bottom lip. "He's cute..~" she giggled to herself as she slid one leg to the side, opening up to show her purple panties underneath her frilly cheerleading skirt. "So." she announced suddenly, not removing herself from the fact that her panties were eye-to-..well, eye one would suppose, with the boy himself. "You're Collin, right? I thought you were cute..and I've always wondered something." she egan before slowly sliding one leg atop the other at the knee.

Her panties rode up, her skirt shifted to one side and the boy could see everything, even if he didn't want to. "Is it true that Dwarf guys always have huge dicks?~"
User(s) browsing this thread: 1 Guest(s)
---