Blue Moon Roleplaying Voice Chat
03-06-2011, 09:51 PM
Vekseid
Milky Way


Posts: 1,469
Joined: Jan 2009

Thanks: 0
Given 7 thank(s) in 6 post(s)

Blue Moon Roleplaying Voice Chat
So I've been made aware lately that there has been some drama on the Blue Moon channel on a Ventrilo server somewhere whose address I am not even privy to. In addition, I have been hearing various accusations and have seen my co-admin being treated with very little respect regarding said server.
So, as of now, I will be hosting the official voice chat server for Blue Moon personally. The Ventrilo server no longer has our official sanction and we would appreciate if the Blue Moon name was not associated with it any longer.
We are using Mumble, which is a bit different than Vent. In order to use Mumble, you will need
1) Headphones and a microphone, or
2) If using Linux or Windows Vista/7, speakers and a microphone will work fine, or
3) Otherwise, you will need to use 'push to chat' in order to avoid ear-screeching reverberation problems.
The
Mumble voice chat Client can be downloaded here.
This will give you two applications. One is the regular Mumble client, the other is the backwards compatible 1.1 client. You will want to run and install the regular one. The backwards compatible one won't connect to our server.
When you run it the first time, you will be taken to the audio wizard. You may need to turn down your microphone's volume (in your OS settings) in order to help keep reverberation down. Otherwise, follow the instructions. : )
When you get to the bandwidth part, the highest bandwidth my server will let you use is the 'Balanced' setting - 40kbps and 20ms. Depending on bandwidth usage, I might increase this in the future.
When you get to the certificate creation wizard, you may want to make your own - it will give you a backup dialog. Your certificate is basically your password, after a fashion, though you don't actually give it to people. If you make your own, keep in mind that admins can still see the name and e-mail address you use, so don't use your real name if you don't want me to see it.
After that, you will be able to connect to a server. We're not in the public list, so you will need to add a new one.
Label: Name us whatever you want >_>
Address: elliquiy.net (with working ssl certificate, yay!)
Port: 64738 (default)
Username: Preferably whatever you use here.
Password: iamover18 (if you don't have the option, don't worry, it will ask you for it when you try to connect)
After you sign in, you won't be able to do much right away (though you will be able to chat in the lobby with people). If you click on Self, and then Register, you'll be registered on the server. Send a private message to
darkangel76
or
myself
, and we can add you to the approved roster.
Blue Moon's rules still apply. In addition, anyone banned from any participating site will not be allowed in. This means if you get banned on Elliquiy, you will be removed from the chat server as well.
Approved members will have the ability to make their own permanent channels as they see fit. Please limit yourself to one permanent channel descended from the main channels at a time. I don't care how many subchannels you make under your own channel.
Prefix your channel name with your username i.e.
[Vekseid] Vek's Channel of Awesomeness
So that we know who created a channel at a glance. Any channel or tree of channels without such a label may be pruned. We reserve the right, depending on how messy the tree gets, to reorganize channels as we see necessary.
If you want to make your channel private, you can add a password to it or create custom rules to only let certain members in. Keep in mind that the admins and moderators can basically force themselves into anything, and if need be revoke your own permissions in your own channel. Site rules are still in effect.
The Mumble server (Murmur) is running on our backup server. As such it will not interfere with Elliquiy or Blue Moon's bandwidth. Our total bandwidth for the server is 6 Terabytes/month, so... chat away : )
For reference, here are my audio settings, for people who might be having issues: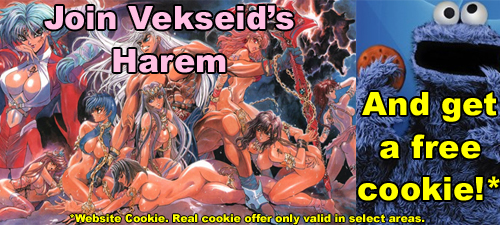 User(s) browsing this thread: 1 Guest(s)
---