Joined

Jan 4, 2014
Location
Story - set in a modern New York city, The darkest of nights has finally won against the justice of the daylight as mysterious black symbiotes have started to make their presence known throughout the city. A new generation of eldritch horrors have begun to take root as various hosts even some willingly have become taken over by this strange alien species in a " symbiotic " relationship. A new age of power over the city has taken over and two distinct hiveminds have risen as they fight for territory and eventually the complete takeover and dominance over various areas that have now become hunting grounds for the symbiotes and the growing social power and influence of their hosts.
form -
character name -
age -
history -
host or agent of C.O.S.C.U -
gang -
symbiote name -
color -
preferred personality - ( will be gming the symbiotes )
picture - ( if you find one yourself or use one of the examples below, or tell me to choose one for you )
The gangs -

The evolved
- one of the more defensively powerful of the two factions, they are hosts taken over by the slow and gradual evolutionary path taken over by a species that have hunted by focusing more on the tactic of hit hard and fast or of making that one hit the start and end of a fight. the former focusing on forms with some armor that gives higher than normal durability still with the increased natural speed or latter very slow larger forms that focus their defensive transformation on one large area to tank the damage and using their still relatively fast speed to get close and change that defensive area into a hard hitting offensive area. Also have the ability to burrow through the ground very fast and move like sharks.
references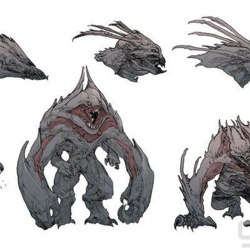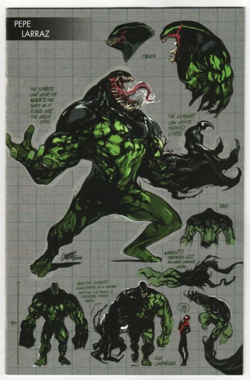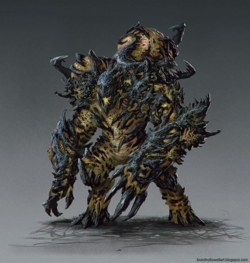 The skull crawlers
- one of the most scary and grotesque species especially with their hunting tactic of fear. They are one of the weaker types of symbiotes though they have the tactic of adaptation, able to store a fair amount of biomass to change into smaller forms that rely on speed and tactical advantage to overpower an enemy. With the power of adaptation should one of their forms lose enough limbs to be useless, they can quickly transfer biomass to form into a new part of the body and seemingly evolve into a new dangerous form at a very fast rate, though with the obvious weakness that time is against them with limited biomass should they face a very tough enemy and their is nothing organic nearby to refill their reserve. They are relatively easy to deal with alone but their greatest strength is hunting in swarms with such a focus on that style of evolution. A common ability shared by its members is the ability to inject an unstable piece of symbiote DNA which turns someone into a living tendril bomb.
References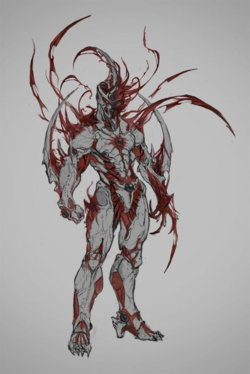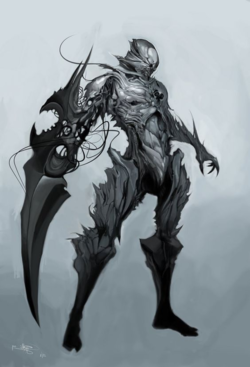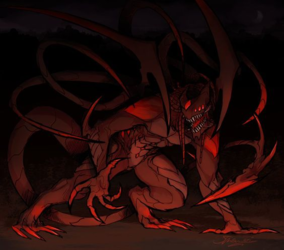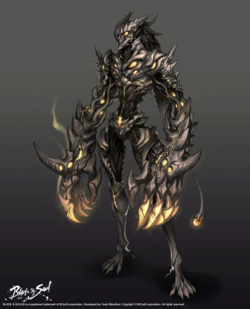 Military presence

C.O.S.C.U - Covert Ops Symbiote Containment Unit

Mission -
As of now not knowing the scale of the outbreak is a containment protocol and a city wide sweep seek and destroy mission of the parasites themselves with host elimination as well should there be no other option of safe containment. Sightings of symbiotes or hosts of the dormant symbiote must be kept under constant monitoring should their identity become known to C.O.S.C.U HQ
-----------------------------------------
CONFIRMED HOSTS
AGENT TARA DUSHMAN of C.O.S.C.U who was one of the agents for experimental and successful bonding of a new feral seed codenamed "CHARLIE"
ANGELA LAU - Former research subject of C.O.S.C.U related to another (unnamed) incident. Host to a successfully bonded symbiote codenamed "QUEEN OF SWORDS" The symbiote has a lighter build and thus is classified to belonging to the skull crawlers
Last edited: