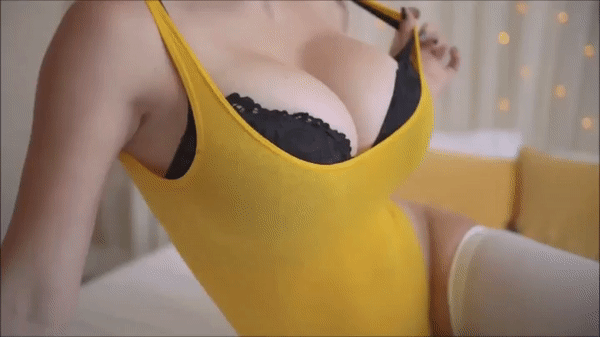 Males and Females Welcome, I enjoy all kinds of role plays but I do require some rules before we start so please read them and follow them. I am also open to and enjoy futa and furry role plays. I like to play games, cosplay, and mostly role play. I am here to role play only as well so please don't ask for personal information. As far as what I enjoy I am fine with 50/50 story/smut role plays or just pure smut.
. Give me at least a paragraph reply
. No one liners or text talk
. Pick a RP idea from my list
. All RPs will be done in third person
Kinks
RP as Myself
Oral Sex
Anal Sex
Spanking
Hair Pulling
Sexy Clothing
Futanari
Furry/Anthro
Gangbangs
Spit Roast
Hot Dogging
Public Sex
Non-Con
Stomach Bulge
Excess Cum
Submissive - I am sub by nature
These are my role play ideas or what I am open to.
Highschool Senior Female/Freshman Male
Stepdad/step daughter
Dad/daughter
Uncle/niece
Female Uber or Lyft Driver/Clients (would love to try this)
Ubereats/Doordash Delivery Girl/Clients
Girlfriend Fucks BF Friends, Neighbors, Boss
Adventure Group Fucks Single Female Member
Girlfriend/BF and His Brother
European Knight/Samurai
European Knight/Female Shogun
Genie/Master
Gnoll Hero/Human Hero
Dragon Butler/Princess or Queen
Greek God Athena/Greek Warrior
Alien Bounty Hunter/Human Bounty Hunter
Alien Soldier/Human Soldier
Lamia/Knight
Lamia/Prince
Yeti/Explorer
Egyptian God/Priestess
Egyptian God/Egyptian Queen
Spider Monster Girl/Male Human
Norse God/Female Viking
Babysitter/Father
Babysitter/Parent's Sons
Male Norse God/Female Norse God
Anthro Experiment/Opera Singer (Phantom of Opera)
Pokemon/Pokemon
Queen/Bodyguard
White Rabbit/Alice (Wonderland)
Red Riding Hood/Wolf
Goldilocks/Bear
Belly Dancer/Sheik
Belly Dancer/Foreign Guest
School Nurse/Student
Female Orc/Male Knight
Explorer/Female Frost Giant
Gnoll Female/Male Knight
Human Lord/Elf Maid
Female Centaur/Male Knight
Monster Girl Maid/Master
Jungle Woman/Anthro Jungle King
Undead Outlaw/Female Sheriff
Undead Outlaw/Burlesque Dancer
Female Police Officer/Criminal
Soldier/General
Pokemon/Trainer
Soldier/Soldier
Anthro Jungle King/Explorer
Football Player/Cheerleader
Orc Rebellion Leader/Human Princess
Orc Rebellion Leader/Human Captive
Trapped in Video Game (Sword Art Online/MMO)
Disney Theme Park Workers/Mascot Workers
School Mascot/Cheerleader
Panda Lord/Human Princess or Queen
Chinese Warrior/Lord's Concubine (Three Kingdoms Era)
Chinese Warrior/Opposing Warrior (Three Kingdoms Era)
Gnoll Bandit/Village Girl
Bull Rider/Bull or Cow Anthro
Cowgirl/Equine Anthro
Outlaw/Burlesque Dancer
Outlaw/Sheriff's Daughter
Aquarium Exhibit/Diver
Tourist/Surf Instructor
Dullahan Knight/Queen
Dullahan Knight/Monster Hunter
Brothel Owner/Guard Captain
Brothel Worker/Guard Captain
Dinosaur Anthro/Archaeologist
Pokemon Trainer/Pokemorph
Farmhand/Farmer's Daughter
Zoo Keeper/Exhibit
Crime Lord/Debtor's Daughter
Crime Lord/Mistress
Safari Guide/Wild Anthro
Baroness/Anthro Slave
Caveman/Dino Anthro
Cavewoman/Dinosaur Anthro
Baron/Anthro Slave
Mail Order Anthro Groom
Mail Order Anthro Bride
Wild West
Male Wrestler/Female Wrestler
MMA Fighter/Ring Girl or Spectator
Pet/Owner(Pet Shape-shifts Into Anthro)
Explorer/Guide
Rich Woman/Anthro Mechanic
Rich Man/Female Anthro Mechanic
Martial Arts Trainer/Student or Outsider
Truck Driver/Hitchhiker
Female Police Officer/K9 Partner Anthro
Anthro Activist/Police Officer
Female Gang Leader/Male Runaway
Mech Pilot/Mech Pilot
Mech Pilot/Mechanic
Mage Knight/Queen
Mage Knight/Princess
Duke/Battle Maid (Bodyguard RP)
Baroness/Butler
Mad Max Setting
Male Wrestler/Female Wrestler
Male Wrestler/Female Manager
Legendary Knight/Squire
Legendary Knight/Rookie Knight
Evil Queen/Kidnapped Prince
Evil Queen/Orc Bodyguard
Evil Queen/Warlock Adviser
Royal Snob/Peasant Girl
English Knight/Scottish Girl
Demon Queen/Human Hero Bodyguard
Demon King's Daughter/Human Hero Bodyguard
Demon King/Female Human Bodyguard
Furry Cosplayer/Con Attendee
Furry Cosplayer/Furry Cosplayer
Werewolf Queen/Baron
Muscular Girl/Small Guy
Japanese Male/English Female(Ancient Japan)
Bodyguard/K-Pop or J-Pop Singer
Knight/Warrior Nun
Spider Queen/Knight
Scorpio Queen/Assassin
Goblin King/Fairy Princess
Goblin King/Human Princess
Orc Female Chief/Human Prince (Arranged Marriage)
Lich/Queen
Lich/Necromancer
Angel/Devil's Mistress
Dark Elf Queen/Human Knight
Dark Elf Queen/Orc Bodyguard
Dark Elf King/Human Princess
Dark Elf King/Ogress Guard
Alchemist/Baroness
Alchemist/Countess Daughter
Butler/Countess Daughter
Maid/Baron Son
Female Angel/Devil's Son
Skeleton King/Mistress
Skeleton King/Princess
Skeleton King/Female Knight
Skeleton King/Evil Queen
Plague Doctor/Plague Victim
Plague Doctor/Baroness or Baron
Necromancer/Reanimated Female
Necromancer/Reanimated Male
Dwarf Female/Orc Male
Dwarf Female/Human Male
Ogress Commander/Prince Captive
Queen/Conquering Orc Warchief
Princess/Conquering Orc Warchief
Beastmaster/Pet
Werewolf Queen/Baron
Werewolf King/Baroness (Victorian Era)
Werewolf King/Vampire Queen (Victorian Era)
Werewolf Queen/Vampire Prince or King
Male Gladiator/Female Gladiator
Android Servant/Master
Female Demon/Priest
Female Demon/Demon Hunter
Orc Warrior/Human Mage
Female Orc Warrior/Elven Scout
Female Orc/Elven Prince
Centaur/Human Female
Female Teacher/Male Student (Secret Marriage)
(Harlequin Male)/Princess
(Harlequin Female)/Prince
Male Monster/Female Human
Sentient Robot/Creator
Sentient Robot/Creator's Daughter
Executioner/Evil Queen
Executioner/Princess
Monster Girls
Orc/Elven Princess or Queen
Orc/Human Princess or Queen
Country Singer/Pop Singer
Stranded Crash Survivors
Troll/Elf
Troll/Human
Samurai/Demon
Samurai/Oni
Samurai/Nine-Tail Fox
(Female)Viking/Captive
Monster High School (Rosaio + Vampire Type)
Human In All Monster School
German Soldier/SS Commander's Daughter
Wounded German Soldier/Jewish Girl
Witch/Knight
Witch/Prince
Headmistress/Pupil
Female Crime Boss/Bodyguard
Casino Owner/Cocktail Waitress
Villain/Hench-Man or Woman
Villain/Villainess
Butler/Master's Daughter
Car Mechanic/Rich Woman
Butler/Maid
Rebel/Princess
Mercenary/Mercenary
Personal Trainer/Client
Zombie Apocalypse
Dragon King/Human Queen
Dragon Rider/Dragon
Explorer/Amazoness
Nazi/Jew
Nazi/French Resistance
Greek Warrior/Greek Goddess (Athena, Hera, Aphrodite)
Warrior/Naga (Female)
Naga (Male)/Shrine Maiden
Student/Exchange Student
Cosplay Cafe
Cosplayers
Succubus/Master
Nun/Priest
Nun/Demon
Warlock/Queen
Warlock/Princess
Female Teacher/Male Student
Knight/Nun
Neighbor's Wife/Neighbor's Son
Young Male/Older Woman
Dragon Queen/Dragon Slayer
Dragon Queen/Dragon Guard
Police Officer/Police Officer
Teacher/Student
Brother/Sister
Step-Brother/Step-Sister
Boss/Employee's Wife
Cheating GF or Wife
Singer/Band Manager
Band Member/Band Member
Villain/News Reporter
SteamPunk
-Sky Captain/Mechanic
-Sky Pirate/Gypsies
-Sky Pirate/Sky Captain
Greek Soldier/Trojan Soldier
Greek Soldier/Amazonian
Teacher/Student's Parent
Teacher/Twin Brothers
Step-mom/Sons
Fandom Ideas
Dead by Daylight
Fortnite
Apex legends
Resident Evil
World of Warcraft
Overwatch
Paladins
Smite
Super Mario
Legend of Zelda
Persona 5
Mass Effect
Left 4 Dead
Fortnite
Last edited: