06-25-2012, 11:00 PM
Angel216
Milky Way


Posts: 1,215
Joined: Jun 2012
Shadow Wars
Once long ago, there were 10 angels who protected the earth's secrets with their hearts. There were great secrets that each one carried and protected, then there were horrible secrets that some carried. If any of the 10 secrets were to fall into the wrong hands they would cause utter chaos, Possibly even the end of all time as we knew it. The secrets were Hope, Life, Peace, Freedom, and Love, at least those were the 5 angels that carried the good secrets. The other five were Death, Despair, War, Chaos, and Hate, somehow they had always worked out their differences, and combined they canceled each other out so that the Earth was balanced and equal. That was before the war, known and still known as the Shadow wars, for tis indeed The war is still going on, humans just don't see it.

Ever wonder how the Dinosaurs became extinct? Well that was the first war ever fought beween the good and the bad secrets of the Earth. You see the 5 bad secrets became power-greedy, and wanted to control all the secrets, the burden of the bad secrets that they carried were becoming too much for them and it still is a lot for them to bear. For Death, it was feeling the every Death of every living thing on Earth, it caused her pain and fury. For Chaos, it was being contained by the good secrets when all he wanted to do was to wreak havoc upon the Earth. For Despair it was feeling the sadness and the desperation of each living soul on Earth. For War it was wanting to kill and murder humans and living things. Last but not last for hate it was feeling the cold, brutal feelings of hate that the humans carried in them for at least one person in their lives. Anyway back to the story.

The 5 bad secrets rose up against the 5 good secrets, The war was fought and the Earth was cast into inbalance, inequality, and most importantly darkness, the Earth died, causing everything on it to die, including the Dinosaurs. The 5 good secrets did in the end though triumph. They didn't kill the 5 bad secrets because it wouldn't have been right, but they did curse them. Curse them, How?

They made a curse upon the 5 bad secrets that they were to forever roam the earth as mere shadows, unable to use their powers because they were not physical beings. So the 5 secrets roamed for ages as the Earth regrew and again sported life, the 5 were forced to live in the shadows for the sun would burn them and they were force to flee. That is until they discovered humans.

When the 5 bad secrets discovered humans they found that they could snatch their souls, by entering them, and then exiting them dragging the soul out. By doing this they were slowly regaining their physical appearances and slowly regaining their powers. The 5 good secrets had gone into hiding themselves, promising that they wouldn't let their secrets fall into the human's destructive hands.

Suddenly Life had felt a disturbance that the 5 bad secrets were causing humans and the Earth harm. The good secrets then ventured and suddenly the war was back on. Sometimes the 5 good secrets would lose a battle and have to venture back into hiding for a while to recover. Then the 5 bad secrets would lose a battle or so. Sometimes the 5 good secrets tried hunting the 5 bad secrets, and sometimes the 5 bad hunted the 5 good. Who will win?

Character Profiles

Name:
Age:
Secret:
Bad/good:
Powers (Has to coordinate with your secret.):
Personality:
Bio/ History:
Physical appearance (Description or Picture ):
06-25-2012, 11:11 PM
(This post was last modified: 06-25-2012 11:58 PM by Angel216.)
Angel216
Milky Way


Posts: 1,215
Joined: Jun 2012
RE: Shadow Wars
Name: Lina
Age: Lina looks to be 18 but she is as ancient as the beginning of time
Secret: Death
Bad/good: Bad
Powers (Has to coordinate with your secret.): She has the power to take away lives, and the power to feel if a life has been killed off. She also has the power to take souls like the other bad secrets
Personality: Lina is somewhat of a sarcastic brat to put it. She is the leader of the bad secrets and she loves to be the center of attention. She is also short-tempered and well if you just happen to get on her bad side, well you had better watch out. Even though she is evil, she feels the burder of the lives on her shoulders, but she is too arrogant to admit to it. She is boastful and prideful, but she also has a slightly protective side to her, she protects her fellow bad secrets. She can be rather deadly when it comes to it, literally. She also has a curious side to her as well as a risk-taking and stubborn side to her.
Bio/ History: Death was the first to lead the revolt against the 5 good secrets, She was tired of Life seeming to push her around. After all Life didn't feel all the deaths of every single living thing on earth. So she was the first to revolt and she had begin to kill the first humans otherwise known as the cavemen off for the fun of it, just to anger the 5 good secrets.
Physical appearance (Description or Picture ): Lina has alabaster skin with veins that are black left over from being a shadow for so long. She long, platinum blonde hair that falls past her waist and she is tall and thin. She has piercing, ice, cold blue eyes, and a arrogant aura around her. She has long fingernails that are always painted the color black, as she likes the color black. Black for her represented Death and she was very fond of it. She has a long white, barely seen scar that runs over half her forehead, a scar left from life in the first war, and she has slightly pointed teeth, that were pearl white and straight beside the points on the end.
06-26-2012, 12:46 AM
(This post was last modified: 06-26-2012 12:57 AM by valkeryiefirestorm.)
RE: Shadow Wars
Name Ander
Age looks 25 but is old as time
Secret war
Bad/good bad
Powers Ander has the power to start, make and create war. He also controls war, he also decides what side wins and loses.
Personality Ander has a tough personality. He does have a sarcastic side. His temper varies from day to day.
Bio/history Ander really does not have a history besides being the controller or war.
Photo:
His mode of transportation is a nightmare horse named storm.
06-26-2012, 03:41 AM
(This post was last modified: 06-26-2012 04:15 AM by Lunarlight13.)
Lunarlight13
¤Fruitbat in need of a Master¤


Posts: 801
Joined: Dec 2011
RE: Shadow Wars
Name: Lucian (pro. Lushun)
Age: appears to be 23 but is as old as time
Secret: Dispair
Bad/good: bad
Powers: Lucian has the ability to make people experience a sense of total dispair to the point where they can and would commit suicide or even die from the sheer emotional burden alone. Also, he can feel the others sense of dispair, no matter the level. However, he occasionally connects with the rain to do so, the droplets that contact human skin allowimg him to both feel their emotions and send waves of dispair, although much weaker than physical contact would. Also he can suck the soul out of a human that is possesed by him like the others.
Personality: Lucian his an eccentric pessimist, always looking at the absolute worst possibilities. In the past, these thoughts were enough to even distress his polar opposite, the angel of hope at times. However, because of this, he make the simple victories seem that much sweeter for the group. And although, his is usually one prone to sulk and cry at the strangest times, only two people were known to lift his spirits in any way. Ander, usually saying something that managed to always piss him off, which is surprising for the known 'crybaby' of the group. And Lina, who could some how summon a variety of emotions, stretching from anger to inspiration.
Bio/ History: Besides the fact that he was the last to revolt,he is the harbringer of dispair, and that he was a painter at one point, nothing.
Physical appearance:
However, his skin is more pale, almost like Lina's complexion and his hair is a bit longer and is black from still be partially a shadow.
"If you bite my lips, nibble my ear, or kiss my neck I promise to rip your fucking Clothes off. Just remeber to give me a spanking for being a naughty little pet!" - Me

Mreow!

.,__,.........,__,....... ______
`·.,¸,.·*¯`·.,¸,.·*¯..|::::::/\|_/\
`·.,¸,.·*¯`·.,¸,.·*¯<|:::: ( o wo) »"Nya"«
-........--""-.......--""u"'''u''''u
06-26-2012, 12:08 PM
wildkat
evil Queen


Posts: 4,699
Joined: Jul 2010
RE: Shadow Wars
Name:Alisha
Age:Looks 16 but is as old as time
Secret:Love
Bad/good:Good
Powers (Has to coordinate with your secret.):She can make people fall in love, she can feel when people are in love, She can turn ugly people into pretty people. She designs her own clothing and gives clothing ideas to people on earth thou dreams. She uses arrows some times but she can use just about anything as a tool to hit the person with out them seeing her and she always have wings.
Personality:She is the romantic type always talking about who should be with who. she always makes sure she is dressed in the most sexy things and does not care if her body is showing a little bit. she also thinks the solution to some problems is love. She acts childish too.
Bio/ History:She was the last one in the first war to raise up and try to stop the bad secrets. She was so busy making the din sours fall in love and bred that she did not notice it for a while. When Hope noticed her and told her what was happening she joined up to keep the bad secrets from killing off the din sours cause if they had she would not have nothing to do and that was not a good thing.
Physical appearance (Description or Picture ):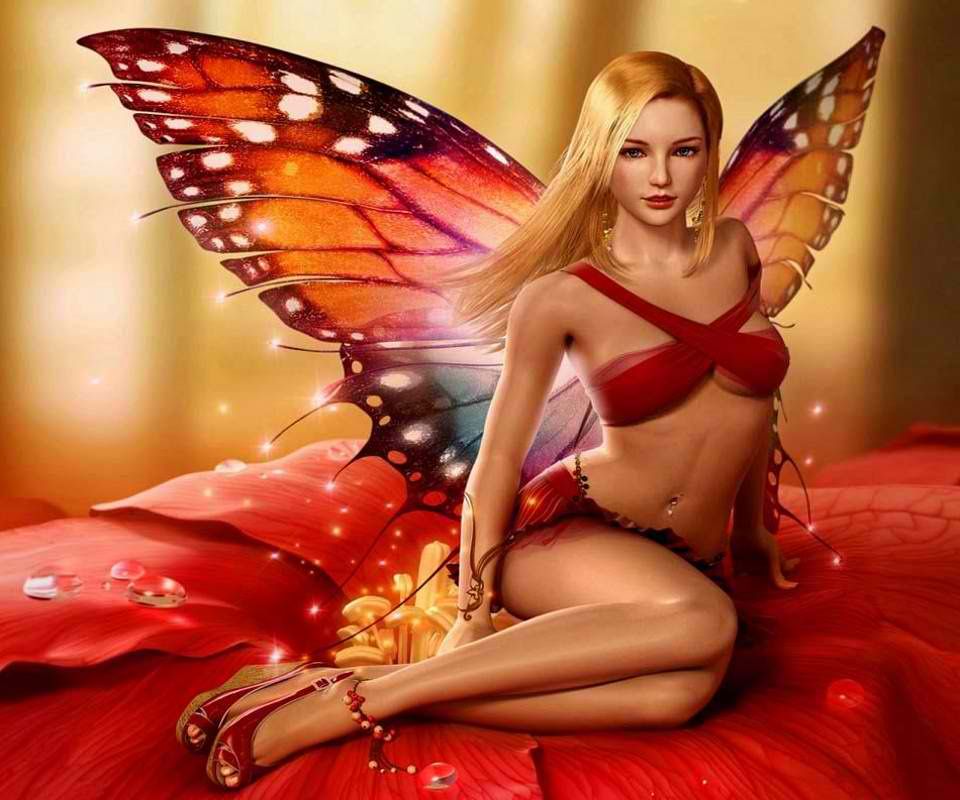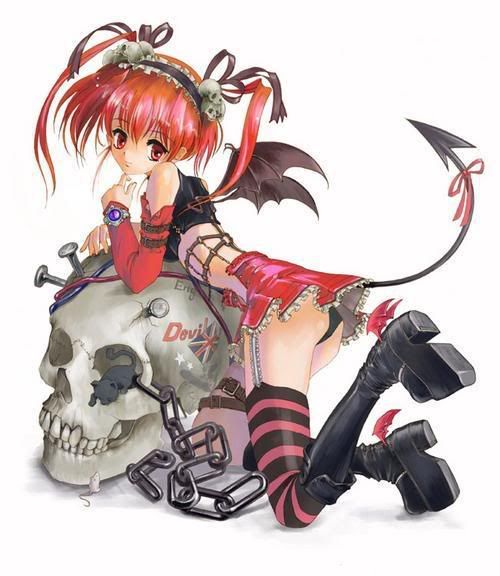 06-26-2012, 07:03 PM
RE: Shadow Wars
Name: Axel (Literally meaning source of all life)
Age: Looks 18 but is as old as time
Secret: Life
Bad/good: Good
Powers (Has to coordinate with your secret.): Shapeshiting into anything that can be defined as a living thing. Can make plants grow and bend to his will. Has a control over animals. Minor control over humans as long as it doesn't go against their very base free will. Empowered by new life. Making weapons of light by using excess energy used to create new life.
Personality: Axel is well full of life. He's a vibrant guy and is energetic from energy of the living. Even in anger he manages to hold a deadly smile upon his face. Unlike the stereotypes he has other emotions other than happiness. He still gets angry he still feels regret and deep sadness. Though he tries to keep it under his outward appearance because its his greatest weakness.
Bio/ History: Axel was a balance keeper against Death. Always helping to create new life as one was destroyed. It was the beginning of the yin and yang between Life and Death. As long as there was at least one person full of energy and could smile he had power. By combining all the happiness throughout the world he managed to stay energetic and looking young a lot of the time. He often looked past his rival Death considering her affiliation with the opposite of all the things he stood for tragic. He protected his secret with everything he had and even combined his own life-force with it. He took a risk knowing that it was a double edged sword. It gave him great power but could also destroy him. He joined the first war to defend the lives of dinosaurs for if they all died he too would die. He helped a few escape and evolve to survive and protect the balance of the world.
Physical appearance (Description or Picture ):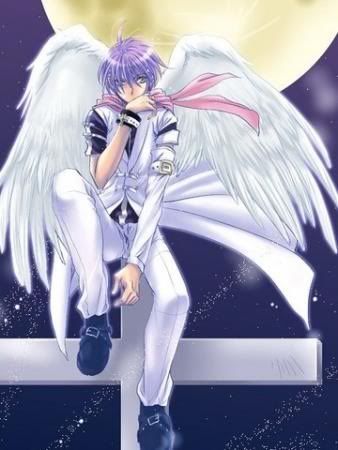 06-27-2012, 05:00 PM
(This post was last modified: 06-27-2012 05:57 PM by Angel216.)
Angel216
Milky Way


Posts: 1,215
Joined: Jun 2012
RE: Shadow Wars
Name: Tia
Age: Tia looks to be 20 but she's as old as the first days of Earth
Secret: Peace
Bad/good: Good
Powers (Has to coordinate with your secret.):Tia has th power to stop wars and create a total calm and serenity over people in times of War. She can also sense her polar opposite, Ander, the Secret of War. She can also mak people fall into a state of being that is a mixture between hypnosis and meditation, and she can control them as long as it is not controlling them for evil.
Personality: Tia is very scared and nervous of the war between the secrets, she has tried to create peace between the two sides. She refuses the fight, unless it's for self- defense only, and then she will use her powers to try to control others to fight. She tends to be shy and timid, but very fierce and protective as well, She tries to remain calm in the worse situations and she is very hard to anger, but once in a while she will be angered.
Bio/ History: Tia wanted peace and balance between the secrets, but when she realized that it was coming down to war, she was the third one to fight alongside Life and Love to bring down the bad secrets. She then hid, deep in the mountains of Taiwan, where she spent the rest of this time as one who practices Buddahism, and she was rather calm, quite and peaceful. Then she felt War awaken and gaining strength, but she didn't do anything at first, then she felt that it was going towards another war and she is slowly awaking now and coming out of hiding.
Physical appearance (Description or Picture ): Tia has long, purple- blue hair that curls around her waist, she has a deadly, blue eyed stare and she wears a helmet with wings on it. She wears armour and stands for peace, she has a tall slender and curvey frame and she has a blue glowing aura around her.
06-29-2012, 01:23 PM
(This post was last modified: 06-29-2012 01:36 PM by wildkat.)
wildkat
evil Queen


Posts: 4,699
Joined: Jul 2010
RE: Shadow Wars
Name:Joy
Age:looks about 19 but is really as old as time
Secret:hope
Bad/good:good
Powers (Has to coordinate with your secret.):She causes people to feel hope and can turn someone from total despair to feeling hope and get back to their life.When a person is dying she stands by them giving them hope that life might come back to them or give them strength to give hope to those around him.
Personality:She is caring and worries about others tends to be motherly.
Bio/ History:Hope was the first one to go to war with the bad secrets once she saw what they was doing. She did not like people getting hurt or worse dying so she rounded up all of the other secrets and started the first war.
Physical appearance (Description or Picture ):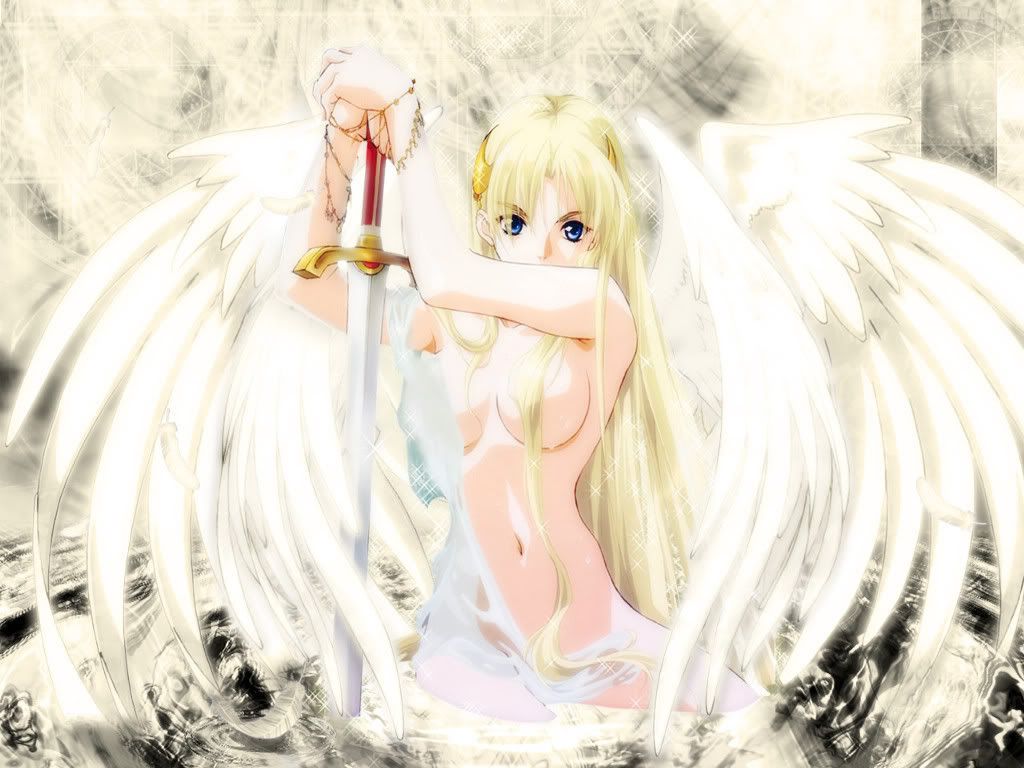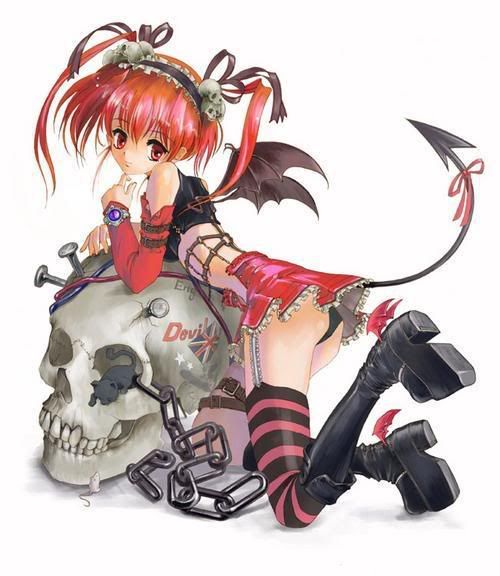 06-30-2012, 01:23 PM
RE: Shadow Wars
Name: Seth
Age: 18 but is as old as the first humans
Secret: Hate
Bad/good: Baddie
Powers (Has to coordinate with your secret.): Summoning hate in all forms he forges his dark blades. He creeps up on people increasing their dislike for each other into hate. Sometimes even lovers or people that are generally close. Can summon his lions of hate the color of the lion matches which ever personality he's assuming.
Personality:Hate had to endure thousands of years of the cold hatred between humans. He was actually a generally nice guy that got stuck watching over Hate. His mind couldn't handle such raw evil thoughts so it shattered. He developed a dual personality one one side he's lively and energetic but sadistic and spiteful. On the other side he's dark and mysterious and doesn't like to get along with anybody unless necessary. His energetic side is more or less in control but when he's a time of desperation and needs raw power he switched.
Bio/ History: Hate was a secret that didn't need to be watched over so Seth enjoyed life as a carefree angel. But his carefree nature was frowned upon. He didn't do his job half the time and he needed to be punished. When humans were created they developed tendencies to sprout hate and now it needed to be watched. Which became Seth's punishment but who could have known it was such a dangerous secret? Seth's punishment was an overkill and he had to endure a lot of pain so he decided to combine himself with hate and it shattered him. But nurtured him however he began hating everything his hate for other angels grew and he joined the war to get revenge.
Physical appearance (Description or Picture ):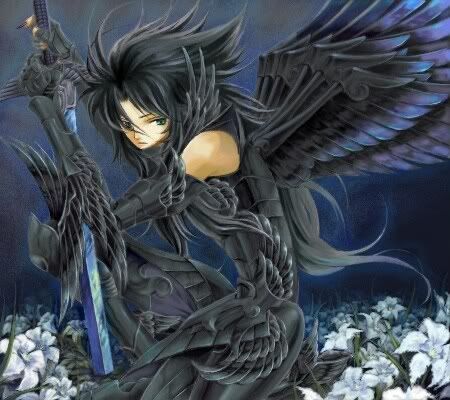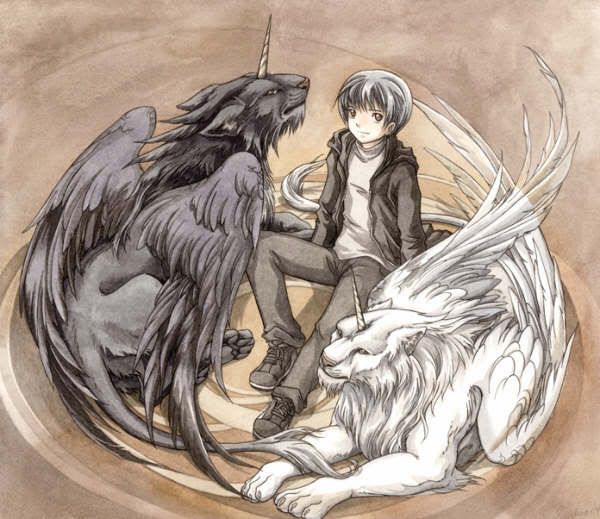 User(s) browsing this thread: 1 Guest(s)
---