Just releasing a little pent up emotions.
03-03-2009, 05:30 PM
Shori
Mini Meteoroid


Posts: 56
Joined: Jan 2009
Just releasing a little pent up emotions.
It tears me apart each time I think of you.
All of the happy times we've been through.
How I loved you and cared for you.

But happiness can never last.
As useless as a broken mask.
Torn apart by ignorance and vexation.
A memento of a ended relation.

Lifting my wings to try and fly.
Only to be shoot from the sky.
A message uttered, a single line.
Words to painful to nullify.

Stabbing through my heart with a fiery blade.
Ripping and tearing though the love that we made.
Empty and soulless, this body remains.
A shell of what it once retained.

Alone in the dark.
Unable to cry.
Screaming for freedom from my own mind.

Was it my fault?
Did I make it die?
Was I to blind to see through your eyes?

Now I sit alone and ponder why.
There is nothing left.
Just shards of a empty lie.
Shori is always looking for a good Harry Potter roleplay!!!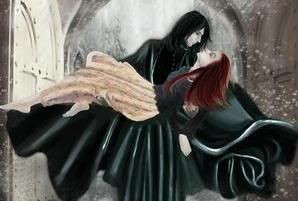 Severus + Lily = Love!
User(s) browsing this thread: 1 Guest(s)
---